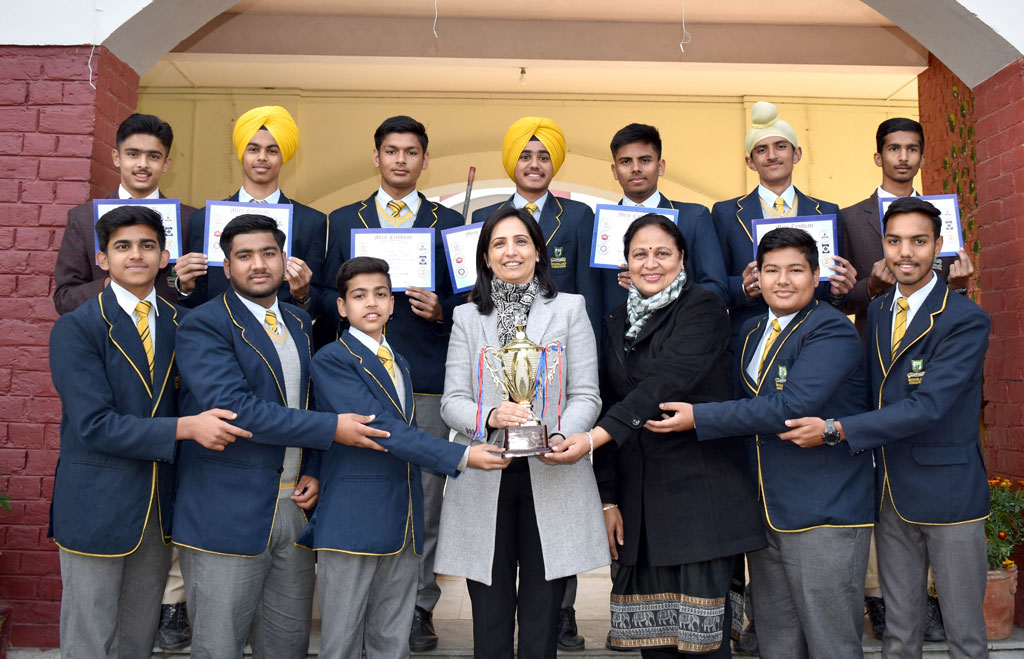 1st Runner Up In Volley Ball Competition
The key is not the will to win… everybody has that. It is the will to prepare to win that is important — Bobby Knight.
Putting everything you have and giving one hundred percent to the effort is the only mantra of success. With the same zeal our Volley Ball team participated in Volley Ball competition organized by Hub of Learning—A CBSE initiative to promote skills in arts and sports , on Wednesday 27th November, 2019 at Sanskar Valley School Talwara .Woodlanders played under-17 category and lifted the first runner up trophy.
Congratulating the team Principal Ms Puja Dhiman said, wins always give a validation to the hardwork put in by children and keep them excited and motivated but at the same time we need to keep a balanced head so that we don't get complacent and lose our focus.
Elated at the performance of our players Dean Dr. Simerjeet Kaur remarked that competitions at the school level are a preparation for life as they encourage us with self reflection. Every win should fill us with humility and grace prompting us to do better than the best.
Keep up the Good Work Going!!!!