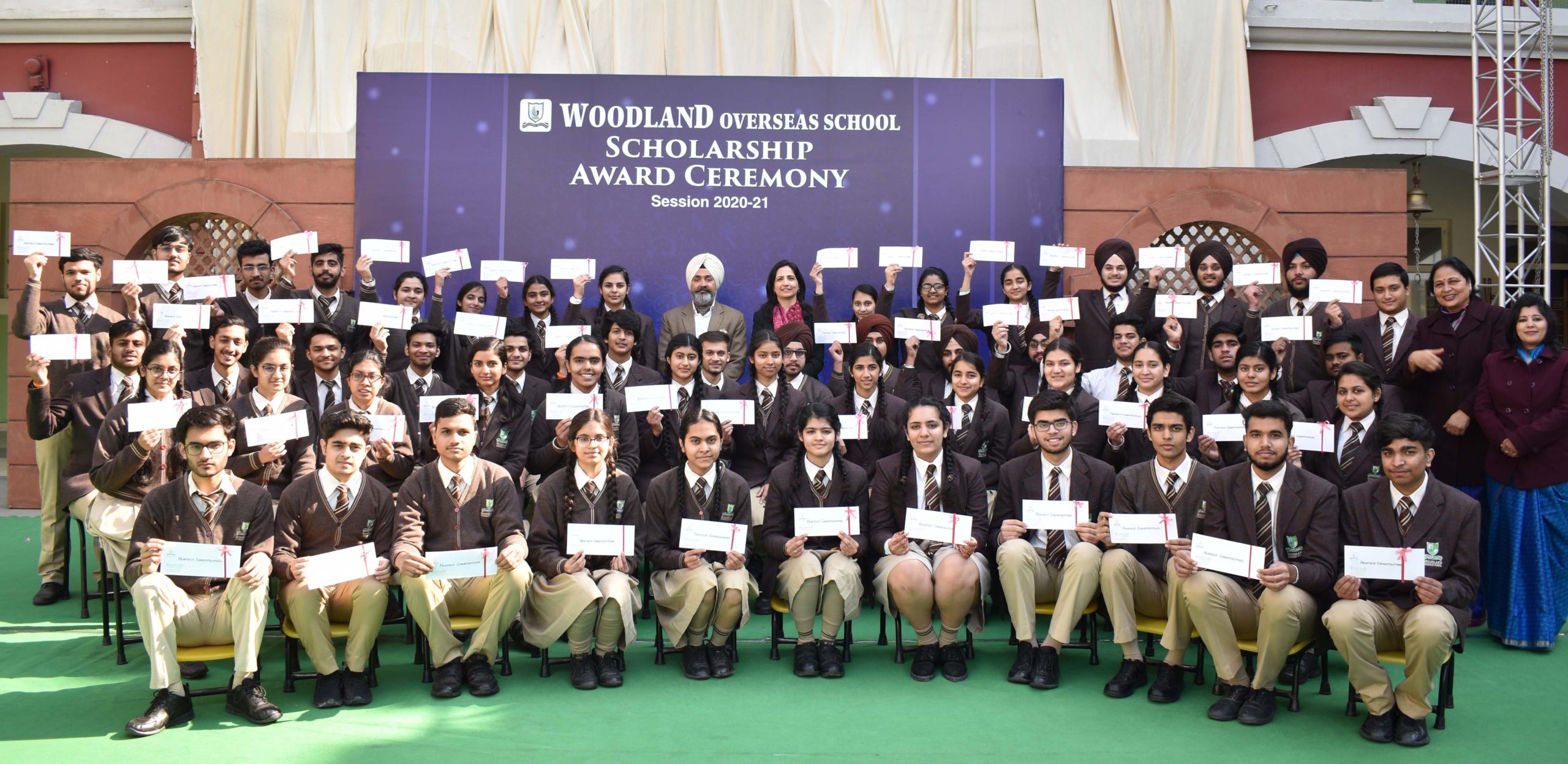 Grand Scholarship Cum Cash Award Ceremony
With the desire to motivate / reinforce exceptionally phenomenal performance in academics, very lucrative and attractive Scholarship cum Cash Award Policy had been introduced by the school many years back.
On Wednesday, 27th January 2021 it was a proud moment for the entire Woodland family to witness huge number of fastidious Woodlanders who are a perfect blend of sincerity, intellect and single minded devotion as by dint of sterling qualities of head and heart; they have earned an enviable place by confirming their entitlement for very lucrative scholarships on the basis of Academic Performance in G-10 and G-11.
The pride and enthusiasm on their faces was evident after receiving their 1st hard earned earning in distinguished presence of Managing Trustee Mr. Mandeep Singh Gill, Dean Dr. Simerjeet Kaur and Principal Ms. Puja Dhiman. Amidst heavy applause, the PHILANTHROPIC EVENT was inherently a spectacular show conferring strength and encouragement to each Woodlander. All the Woodlanders were amused to receive lucrative cash award including those Woodlanders who earned close to bombarding Rs. 100,000/. While sharing their future plan for utilizing the Scholarship Amount, most of the student reiterated that they will invest Scholarship Cash Award in further studies.
Congratulating the scholarship holders, Principal Ms. Puja Dhiman mentioned that they have not just made a mark for themselves but created new milestone and raised the bench mark for all the youngsters who shall be inspired to follow their footsteps.
Congratulating them, vivacious Dean Dr. Simerjeet Kaur emphasized that the feather in their coronate is testimony of the fact that they are heading in the right direction and the perfect equilibrium of skills, competence and consistency has indeed scripted a Phenomenal Success Story.
Applauding the Woodlanders and their Parents, magnanimous Managing Trustee Mr. Mandeep Singh Gill reiterated that school shall leave no stone unturned to provide the BEST possible resources and facilities to all students so that they may actualize hidden potentialities in the area of their interest and school is committed to give our Woodlanders strong roots and wings to conquer the world.
Heartiest Congratulations!!!