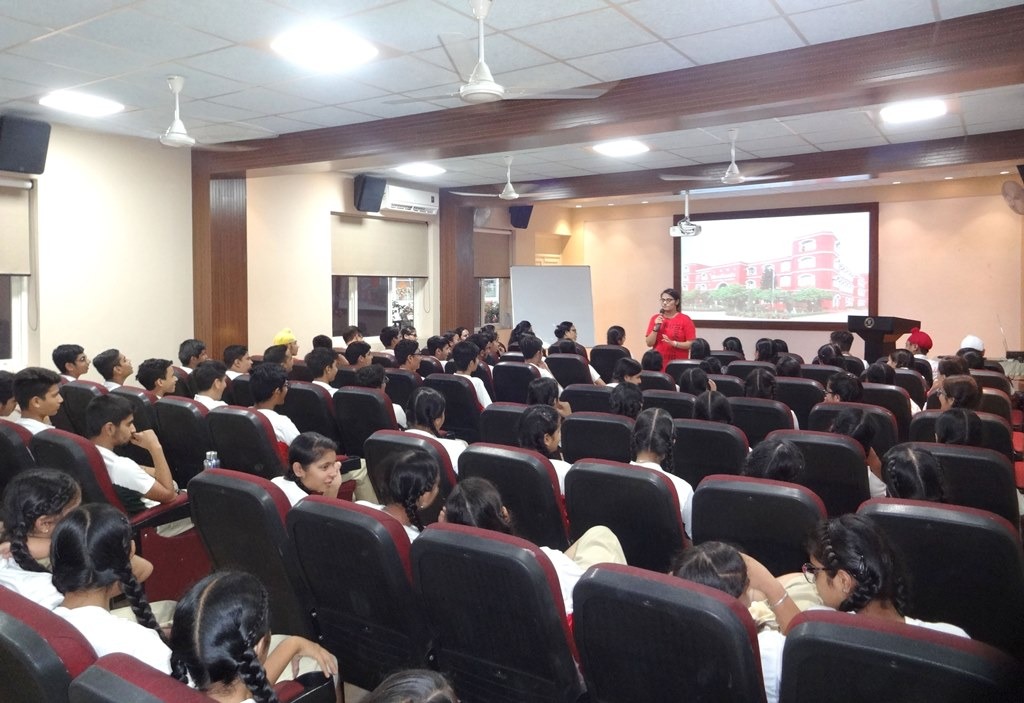 Informative Workshop On Cyber Crime And Cyber Bullying
Keeping the current scenario in view, WOS organized a very relatable and relevant workshop for the G-10 Woodlanders on Wednesday, 11th September 2019 on the topic "Cyber Crime and Cyber Bullying." The Guest Speaker was Ms. Kamakshi Sharma, Cyber Expert from Gaziabad. She is presently serving CBI. She is Cyber Forensic expert, ethical hacker, working with special task force, Noida. Selflessly and unconditionally with a pious approach and support of all India Police Officers from Jammu to Kanyakumari, she has initiated an open talk with people from more than 50 cities across India.
The highlight of the workshop was darker side of technological evolution and how it can have a devastating effect not only on our image online, but on our everyday lives as well if we don't use it smartly and carefully. Focus was also on Cyber Bullying statistics worldwide which is alarming. Facts about virtual harassment, its impact and the many different shapes and forms it can take was also discussed.
The concerns and doubts of students were addressed by the Guest Speaker patiently. The Woodlanders thanked school for organising such a thought provoking and beneficial workshop.