Welcome to Woodland Overseas School
ABOUT US
At Woodland we aim to create a happy, secure and caring learning environment in which all children are valued equally, encouraged to talk confidently and relate to each other and their environment in a caring way. Our curriculum has a child-centered approach wherein they learn through first- hand practical experience. We encourage them to plan, negotiate and develop a critical appreciation for their work. We offer them with necessary support that will help them achieve their full potential. We value parental involvement in their child's education as this will ensure a child's success in the long run. We are a team of professionals who work hard to foster quality educational system for our children. The school is characterized by love, laughter and learning enjoyed by all. We welcome you and your child to share this enriching experience.
Explore Woodland Overseas School,
a synonym of vibrancy, dynamism and educational excellency.
Read on to know more about our
school admission/ registration process.
We emphatically believe 'Today's young minds grow into upcoming geniuses'. We impart confidence to shape dynamic individuals to get through chances, build respect for variety and to shape them into smart beings to both follow and lead.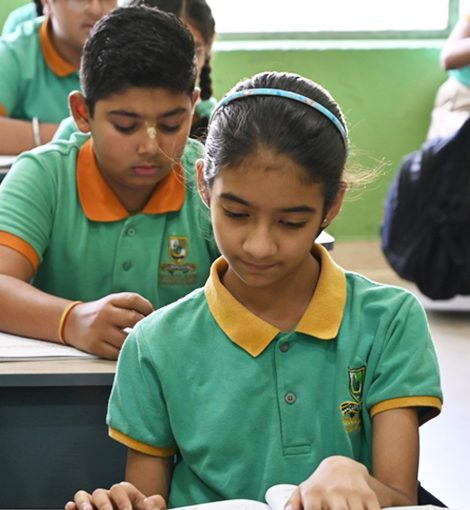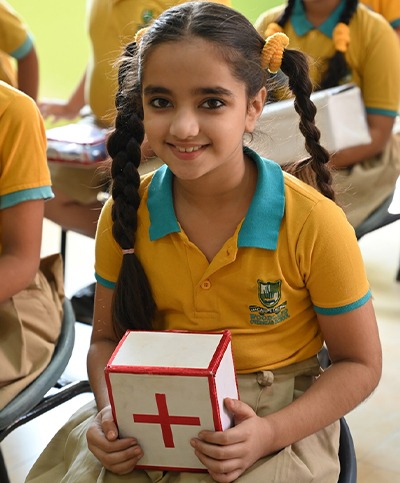 Why We Stand Out?
Join the Woodland community with a strong legacy of excellence built on years of trust and a commitment to providing the best possible education for our students. Our exceptional teachers are dedicated to academic excellence and creating innovative learning environments that foster critical thinking and creativity. We believe that parents play a crucial role in their child's education and we value them as partners in the learning process. We maintain quality assurance measures to ensure that our students receive the highest standard of education. We are committed to making a positive impact on the community we serve and instilling in our students a sense of social responsibility. Our school is characterized by love, laughter and learning enjoyed by all. We welcome you and your child to share this enriching experience.
"
My child had massively improved in just a short span of two years in the school. Thank you for being such a supportive school. We thank the school for providing the best of facilities undoubtedly woodlands is the top school of Hoshiarpur.
"
Congratulations to the well led school by extremely child oriented management who respond immediately to any concern shown by the parents. Keep up the good work going!!! Woodlands is indeed the best.
"
The only school with such an approachable staff always ready to understand the problems faced by parents. Thanks for being the co-parents of our children. We are proud to be the part of best educational institute of Hoshiarpur.
"
Journey of my child of 12 years in the best school in the region transformed from a submissive toddler to a confident teenager. Thank you to every school member for shaping our child into a productive and enthusiastic member of society.
"
It is indeed exhilarating to see our children grow at Woodlands which is best CBSE school in Hoshiarpur. The plethora of activities help to nurture the child's not just academic skills but also soft skills. All the best to the entire team of Woodlands!!!