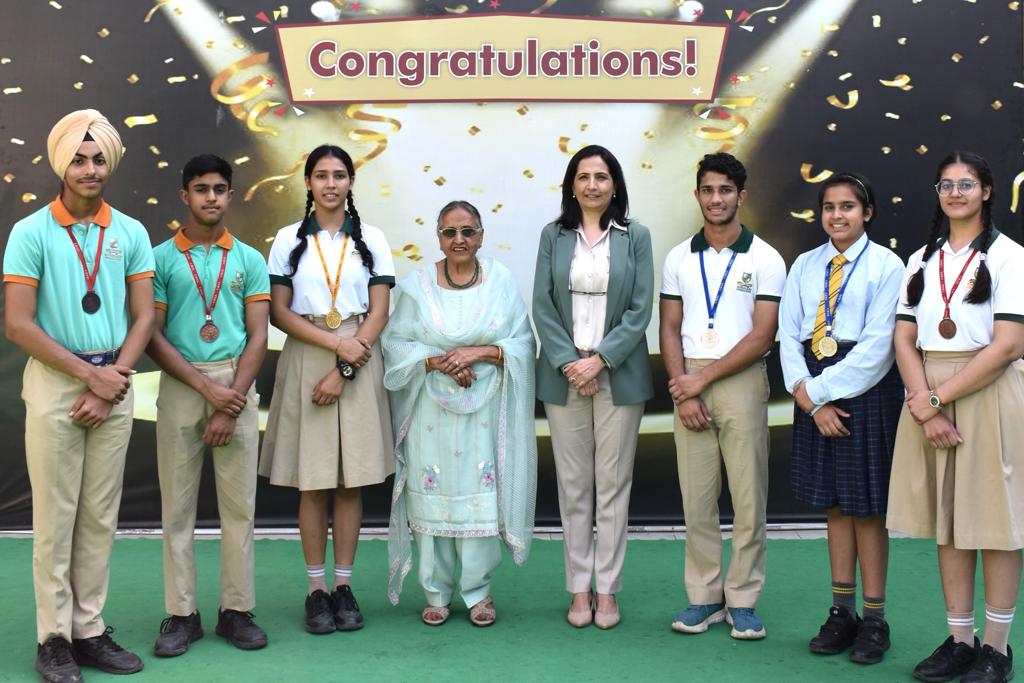 CBSE North Zone Cluster II Games
Woodlanders achieve golden triumph in CBSE North Zone Cluster II games, securing their spot in the prestigious National Games. Surpassing over 1,000 competitors from 100 schools across five states, our talented athletes shone in the Judo Championship. Damika Dubb and Kanwarpreet Kaur brought home gold medals, while Meharpreet Kaur and Om Rattan showed their skill by earning silver medals. Aarush Dutta, Reetinderjit Singh, and Simranjeet Kaur proudly achieved bronze medals. The woodlanders' outstanding performance resulted in the U-19 Girls Category Overall Trophy in judo competition
Dean Dr Simerjeet Kaur expressed delight at their remarkable achievements and emphasized the school's dedication to providing excellent infrastructure and qualified instructors to inspire and motivate its students. Woodland now stands synonymous with success.