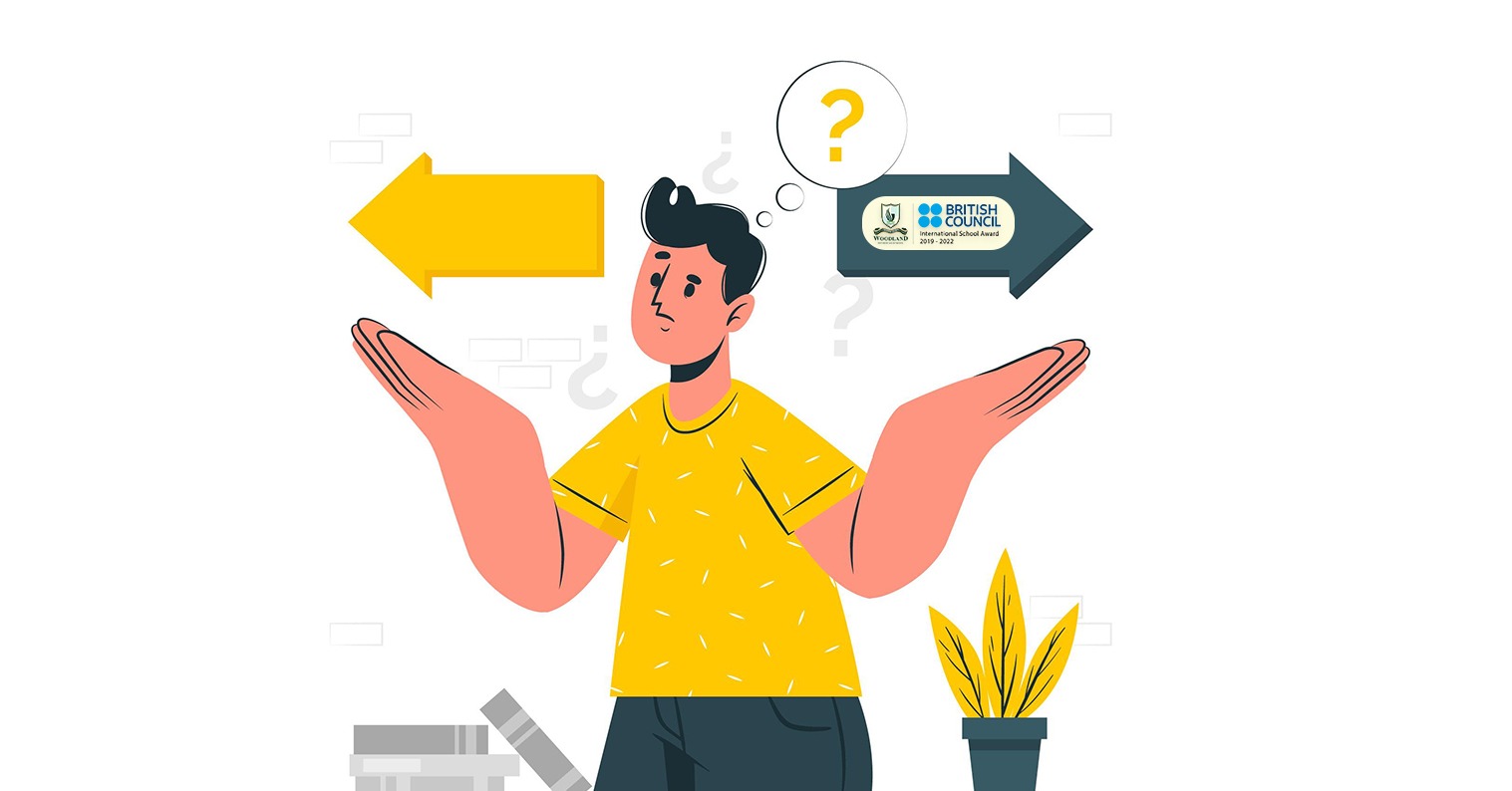 5 Reasons Why Decision Making Skills Are So Important
There is no denying fact that decisions are the ultimate power, as it is believed that decisions that are made today will determine the future course of action. So the students need to develop their decision-making skills that come with knowledge and understanding. Woodland Overseas School one of the top school in Hoshiarpur always encourages students to build their decision-making skills so that they acquire better problem-solving abilities. So, this article is dedicated to the students by which you can know why developing decision-making skills are so important.
Know About the Importance of Decision-Making Skills:
Woodland Overseas School purely believes that a single decision can change the life of a person.
Now look at some of the importance of decision-making skills for the students:
Game Changer: There is no denying fact that a single decision can be a game-changer as it can determine your destiny. For example, you have just passed your board exam and now you have to choose the stream. Some students remain very strict in their decision, whether most of the students become confused while choosing the stream. So, it is very important to take the right decision at the right time because the decision you have to make here can alter your career choices.
Confidence Booster: Good decision-making skills can boost confidence. When you make the right decision, it will give you more confidence to deal with the difficult situations in your life.
Career Choices: As a student, you can feel the importance of developing decision-making skills in every phase of your life. Again, a good decision that you make today may give you good results many years later. For example, if you make the best decision while choosing your career option, it will be beneficial for you in the future.
Personality Builder: Decision-making skills for students can help the student to provide an insight on their personality as it throws light on their strengths and weaknesses. Thus it can allow the students to focus on their weaknesses so that they can improve them. For instance, if you remain undecided most of the time, it will give you a less confident personality.
Risk Analyses: Most of the decisions involve some amount of risk. So it is important to determine the level of risk in every situation and at the same time determine the possible outcomes while taking a decision. So, good decision-making will help you to analyze that risk. Thus it enables students to think about analyzing any situation.
Woodland Overseas School, CBSE school in Hoshiarpur always inspire the students to make their own decisions from a very early age. The parents and the teachers should only guide them. It enables the students to develop their self-confidence to face any challenges in life. Thus learning to make good decisions allows a student to face any challenge in life. Woodland Overseas School hopes for a time when all students will become proficient in their decision-making. It is because it is the best way to bring development for the entire nation. Thus it will become the most responsible and problem-solving nation.