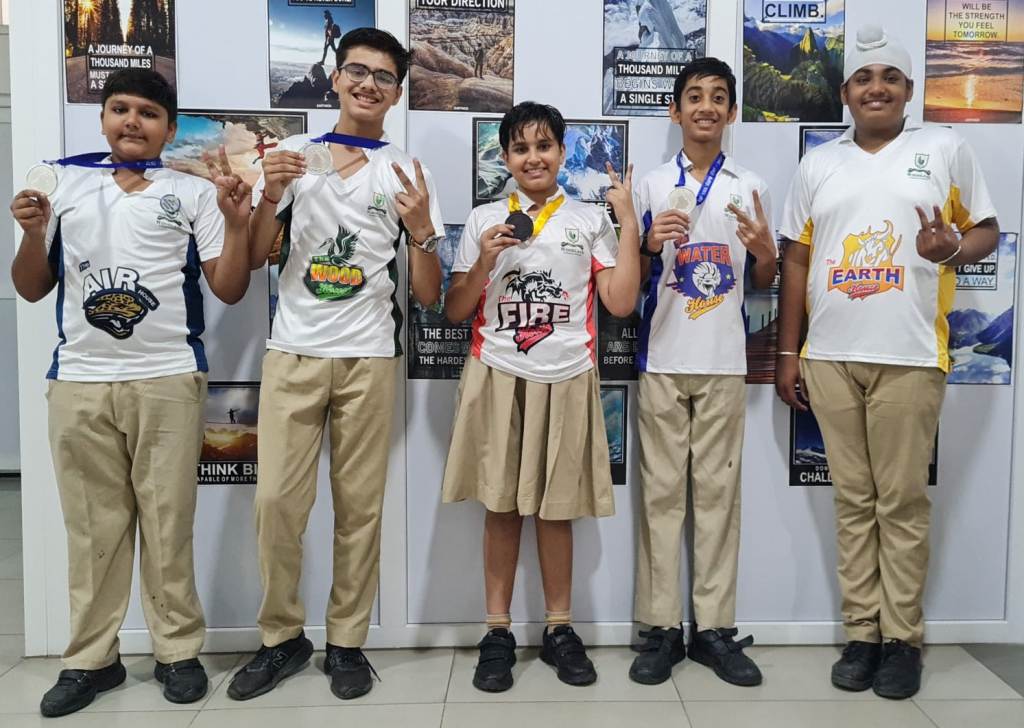 Achievement in Weightlifting State Judo and Swimming State Championship 2022
Sports are a crucial part of a student's growth and development. It helps in the development of mental health and physical fitness of the body. Through participation in sports and games, a student gains various skills, experience, and confidence that help to develop their personality.
Our Woodlanders bring honour to the school by winning laurels. Shaurya Thakur (Grade VIII), Kanishka Dadwal (Grade VIII), and Arman Bansal (Grade VII) bagged Silver medals in Swimming State Championship-22.
Also, Gurman Singh of (Grade VIII) bagged 3rd position in Weightlifting and Meharpreet Kaur (Grade V) bagged a Bronze medal in State Judo Championship.
Our heartiest congratulations to the winners.