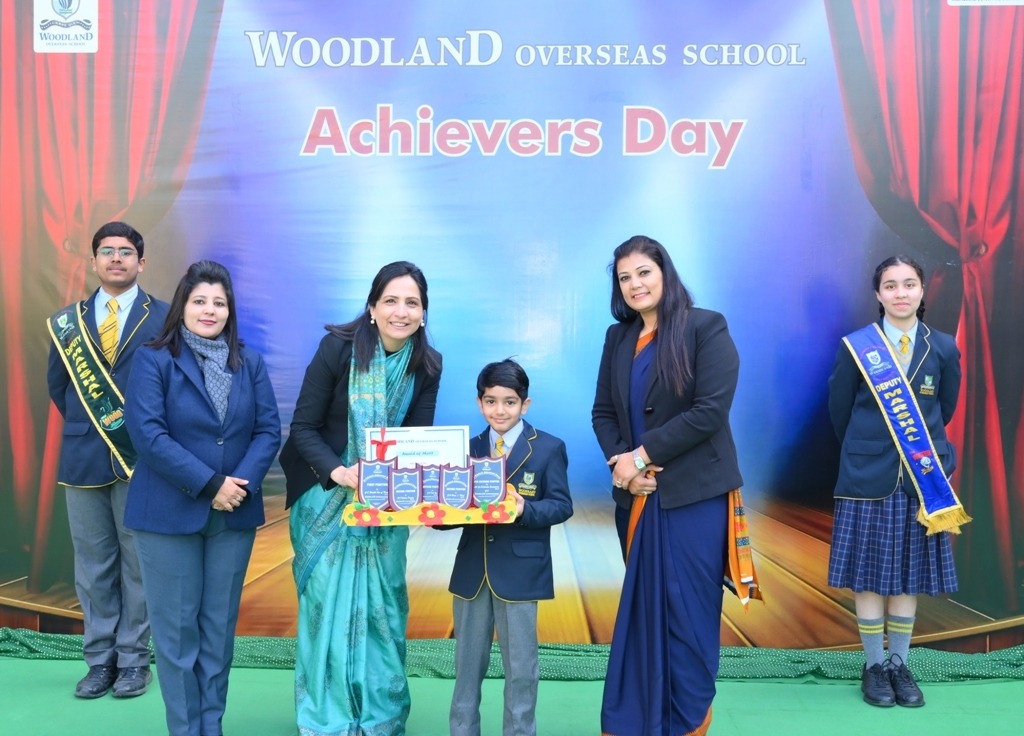 Achiever's Day – Glorifying the Co- Scholastic Achievers of Session 2022-23
Achievers are not born talented but they possess the, "I Can Do It" attitude.
Giving up the comforts and delving into the unknown and unpredictable abysses, taking a leave from fear and insecurity, and focusing on commitment and imagination with an undeterred and single-minded aim, our Woodlanders proved their mettle in various Co-Scholastic Competitions held throughout the session. All these blue carbuncles from Pre-K to Grade-XII were given a warm welcome on Thursday, 2nd February and Friday, 3rd February 2023 for creating a new milestone for themselves. All the achievers were felicitated with certificates and trophies by our virtuous Dean Dr. Simerjeet Kaur and affable Principal Ms. Puja Dhiman.
In her message, our virtuous Principal Ms. Puja Dhiman mentioned that the will to win, the desire to succeed, and the urge to reach your full potential are the keys to unlock the door of personal excellence. She congratulated the winners and motivated everyone to compete with their own selves and push their own limits to taste the nectar of true success.
HEARTIEST CONGRATULATIONS TO ALL THE ACHIEVERS FOR THEIR STUPENDOUS ACHIEVEMENT!!!!