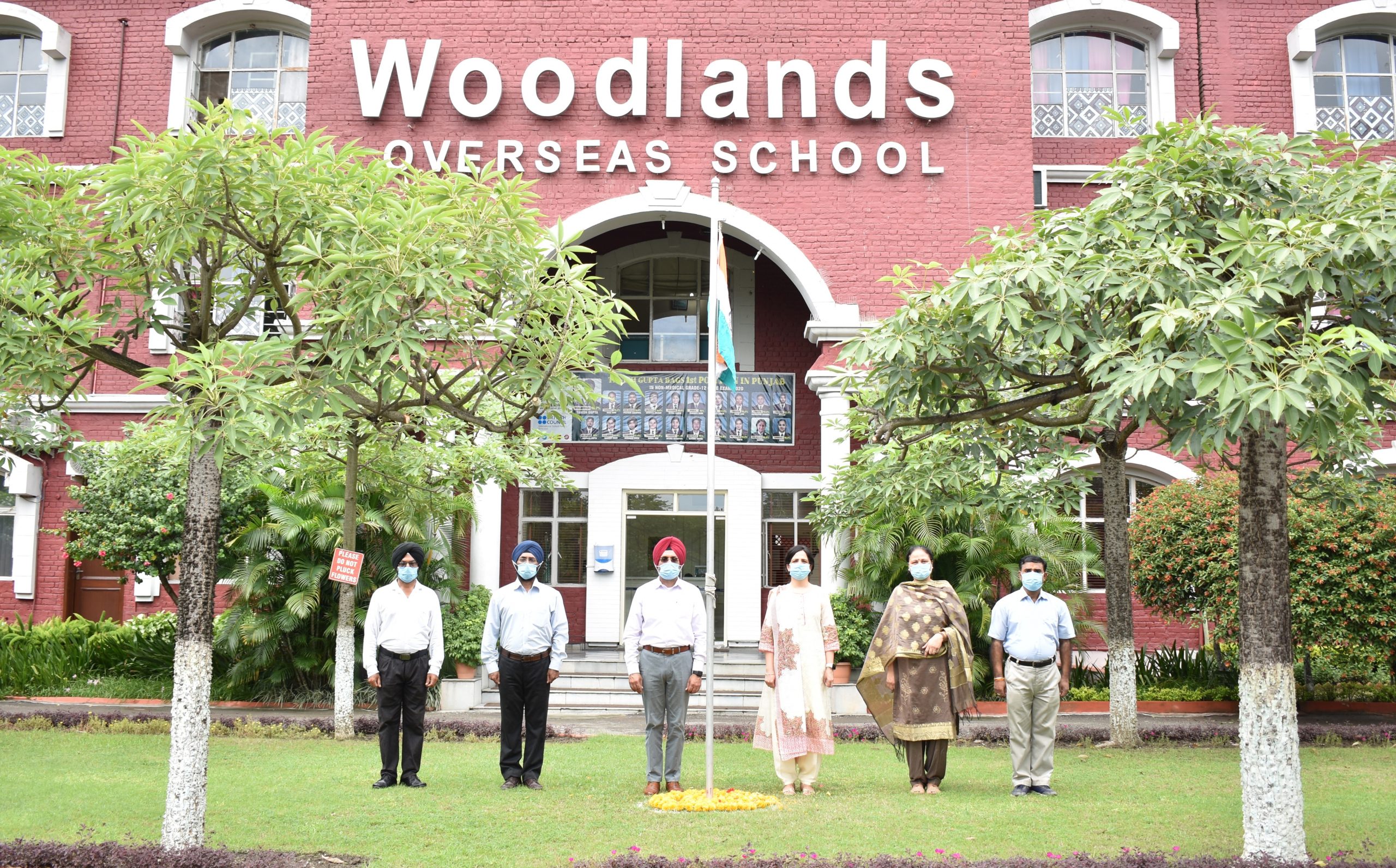 Celebrating 74th Independence
Our former President Dr. S. RadhaKrishnan describes our TRICOLOR in which SAFFRON denotes renunciation of disinterestedness, WHITE shows the path of truth to guide our conduct,  GREEN depicts relation to our soil and ASHOK CHAKRA indicates virtues of truth and dharma.
With the hope that our Woodlanders become dynamic and imbibe all the virtues to lead a virtuous life, the tricolor was hoisted in the Campus on Friday, August 14, 2020 to celebrate the eve of 74TH INDEPENDENCE DAY by our visionary Managing Trustee Mr. Mandeep Singh Gill along with insightful Dean Dr. Simerjit Kaur and other staff members by taking care of guidelines to maintain Social Distancing.
Our Pragmatic Dean Dr. Simerjit Kaur affirmed that although the school is missing the charm of physical presence of our glorious Woodlanders but still with high spirits our steadfast Woodland Family prayed that may mankind attain INDEPENDENCE from clutches of stereotypical mindset and embraces a broadminded conventional approach to view LIFE.
In his message our Sagacious Managing Trustee Mr. Mandeep Singh Gill mentioned that amidst the deadly breakout of CORONA Virus, STRENGTH IS THE ONLY HOPE and emphasized that let's on this day pray to Supreme Power to bless the entire human race wisdom and strength to overcome the crisis. May God fill each soul with tranquility, break every chain of negativity and bless us with positivity and prosperity.
HAPPY INDEPENDENCE DAY!!!