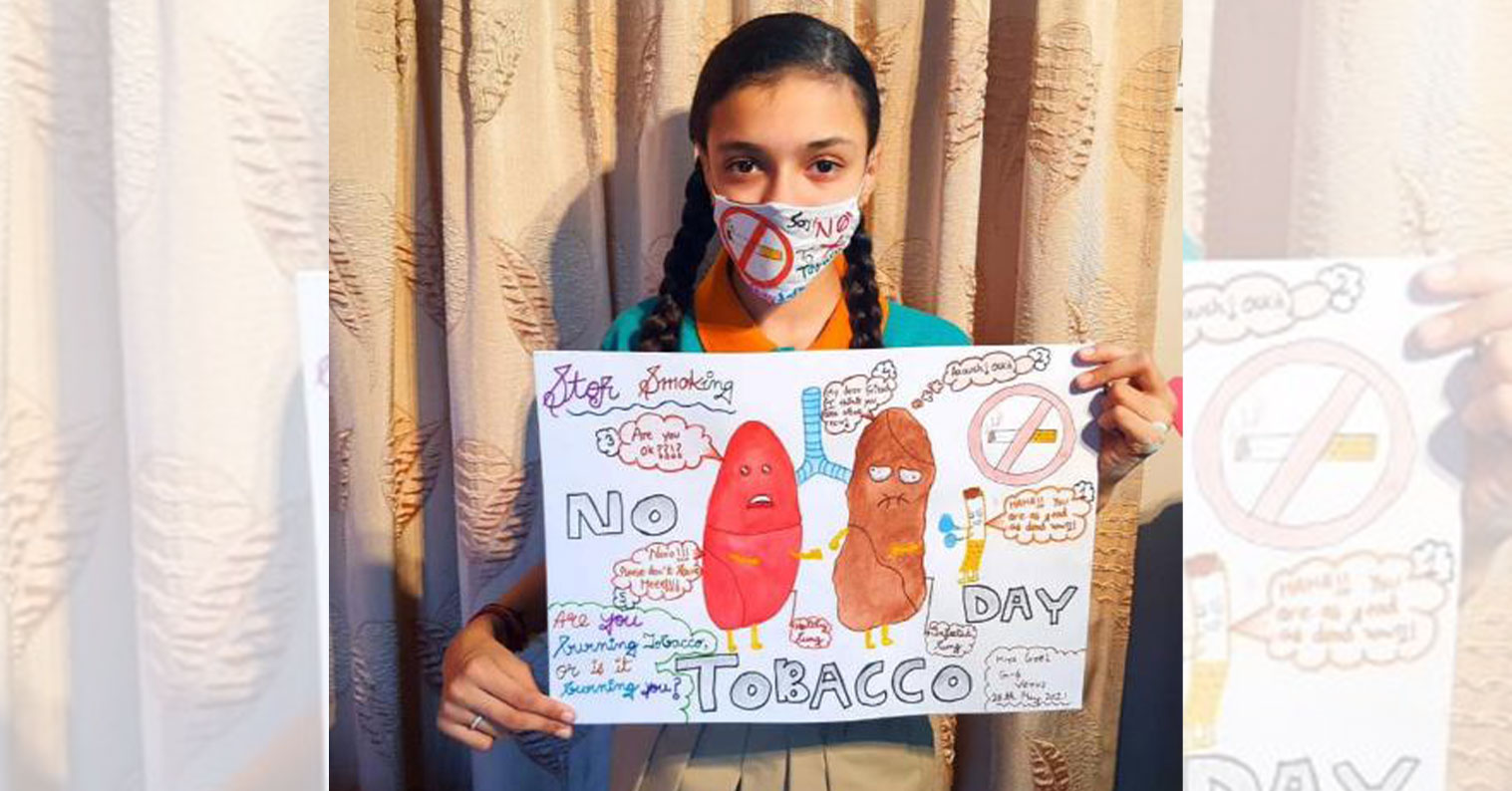 Grand Celebration Of International No Tobacco Day
Smoking is like paying someone to kill you!!!
Taking the bull by the horns and advocating the message that tobacco consumption is injurious to health, Woodland Overseas School initiated several activities on the occasion of 'NO TOBACCO DAY' which is observed every year on 31st May to educate youth to stay away from tobacco as it is deleterious to health.
All the Woodlanders participated zealously and with great passion in several activities organized to educate them about the detrimental effects of Tobacco on physical and mental health. The students from Pre-k to G-12 created awareness by wearing specially painted masks and hands with the message to quit Tobacco. The students of Grade-6 to Grade-12 also prepared CREATIVES depicting the harmful effects of Tobacco in a very convincing way. A very informative video was shared with students and staff members which reflected the alarming data about the number of deaths per year due to tobacco consumption during the Online Session.
Sedulous Principal, Ms. Puja Dhiman appreciated the efforts of Woodlanders with a special mention about this gruesome evil which has created hullabaloo in the society by portraying it as a cool and trendy thing and she reiterated that after performing these activities, our Woodlanders would never jump on that bandwagon.
Resplendent Dean Dr. Simerjeet Kaur while addressing our cherished Woodlanders enlightened them that how tobacco-based industries glorify the use of tobacco and brainwash the impressionable adolescents for buying tobacco and related products. She further added that the series of activities conducted on this day will surely be an arrow in the quiver to debunk such schemes. She concluded her message with an ardent belief that our precious GEMS must have understood that, "Smoking is not a cool act but a foolish act".
Always remember cigarettes are killers traveling in packs so stay away from any kind of intoxicants!!!