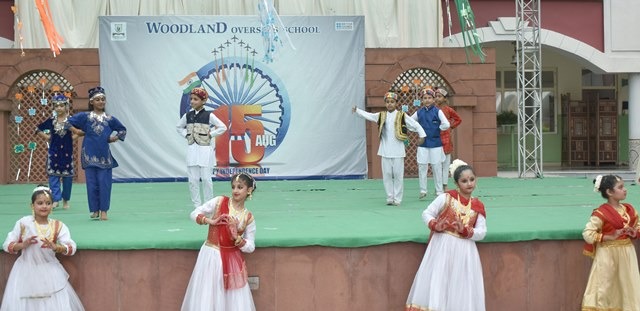 Independence Day Celebrations-2023
Independence Day was commemorated with exuberance on Monday, 14th of August, 2023 in the school premises by the whole school from Pre-K to Grade-12. The event was graced by esteemed NCC students who led the guest of the day Dean Dr. Simerjeet Kaur to the solemn flag-hoisting ceremony, where everyone stood erect, displaying their unwavering respect during the rendition of the national anthem.
The festivities were adorned with a captivating mime performance, splendidly portraying the resplendent glory of India. Additionally, the audience was enthralled by a series of mesmerizing dances that beautifully amalgamated the diverse traditions of various states, all infused with a profound sense of patriotism.
During her poignant address, the Dean Dr Simerjeet Kaur eloquently emphasized the significance of upholding the nation's rich traditions and cherished values, urging all present to embrace their roles as conscientious citizens, with a commitment to the progress and well-being of the country.