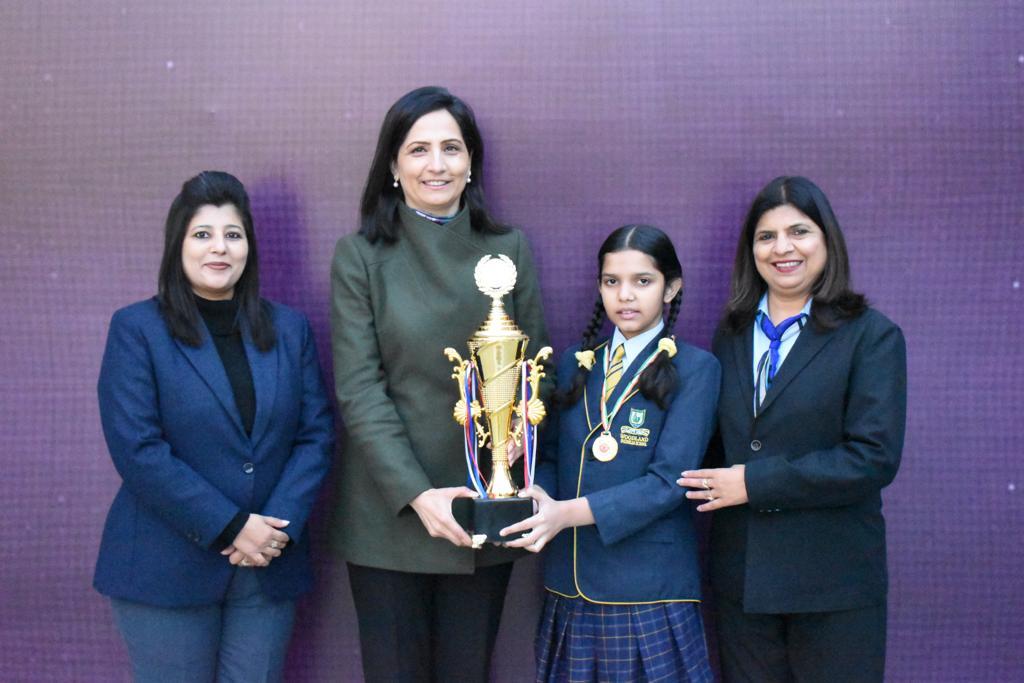 Jalandhar Sahodaya English Poem Recitation Competition
Poetry is when an emotion has found its thought and the thought has found words.
It is rightly said that success is never accidental. The ingredients of hard work, learning, perseverance, sacrifice and love for your work blends to make a consummate recipe for success. Fashioning the perfect recipe with her riveting eloquence and style, our magnificent Woodlander, Anushka Thakur, notched 1st Prize in Jalandhar Sahodaya Inter School English Poem Recitation Competition, held on Friday, 2nd December 2022 at Shiv Jyoti Public School surpassing 39 participants.
The theme of the competition was "Gratitude", which she expressed with persuasion and effectively to mesmerise the audience.
Congratulating Anushka on her commendable achievement, our virtuous Dean, Dr Simerjeet Kaur, mentioned that Woodland has always encouraged children to participate in activities that help them develop confidence, resilience, teamwork and strength of character.
May we continue to give our Woodlanders deep roots and wings to conquer the World!