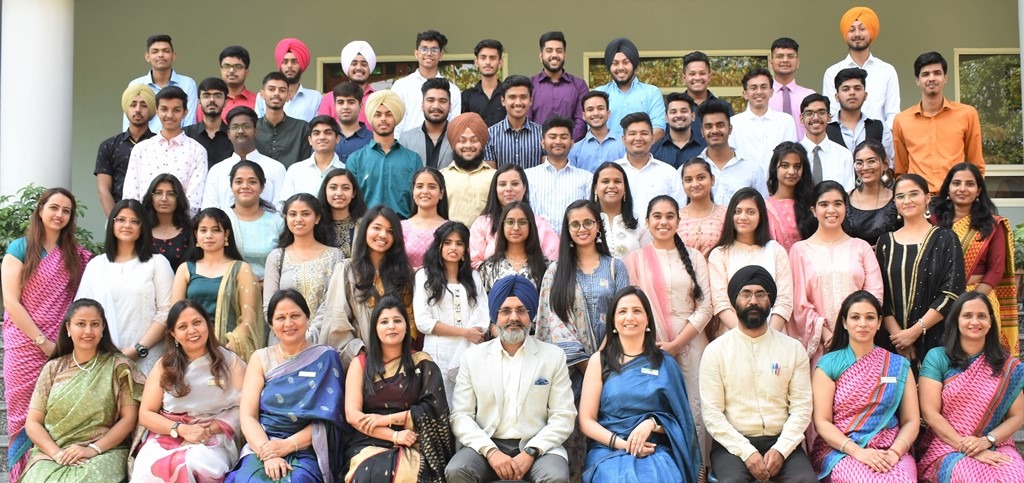 Rukhsat for Grade-12 out-going Students
Days will come, days will go, but the meaningful days will leave unforgettable memories in our minds. The same was the day of Saturday, 16th April 2022 when an exultant occasion of a Get Together named 'Rukhsat' for Grade – 12 was celebrated at Woodland Overseas School with great fervor. The boys and girls dressed in beautiful formal attire congruous to the situation looked resplendent. On this incredible day, outgoing students recounted their school experiences with emotional and nostalgic overtones which enthralled everyone. The day was a fiesta devoted to the years spent together by Grade – 12 Woodlanders with their friends and teachers to reminisce joyous moments.
In her message, Dean Dr Simerjeet Kaur emphasized that never let the fear of failure, ridicule and the presence of a deadline corrode self-belief and dampen the spirits.
Sagacious Managing Trustee Mr Mandeep Singh Gill in his message expressed his desire to see all Woodlanders carve a niche for themselves, explore the limits of unlimited potential, beat all odds, never languish in mediocrity, become worldly-wise, street smart and provoke the envy of many with achievements and success stories.
At the end of this grand celebration, Woodlanders expressed gratitude towards the school for such an extravagant Get Together and showering them with blessings.