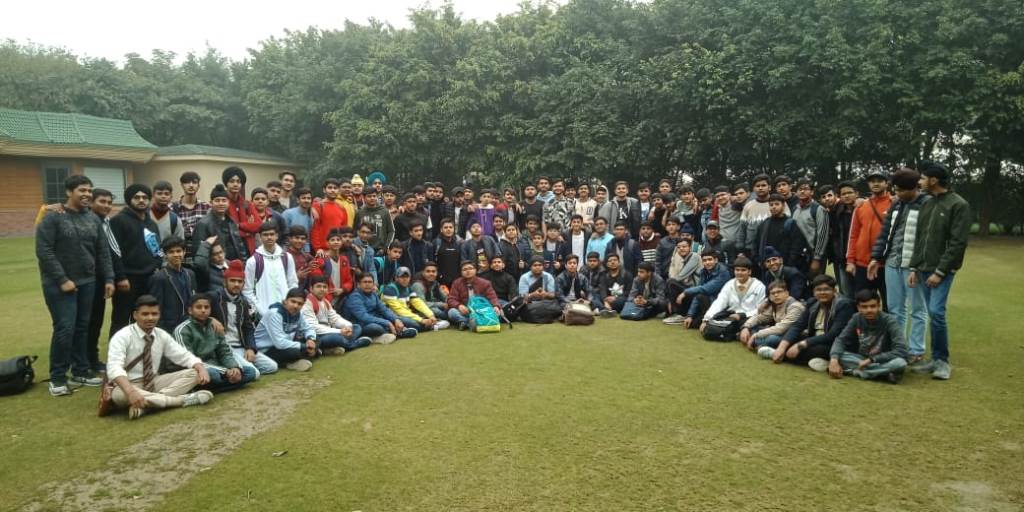 Trip to Amusement Park | Jalandhar
Friends Food and Sunshine — Fun Filled Time at Picnic
'Enjoy the little things in life because one day you`ll look back and realize they were the big things.'
The excursions provide students with a stimulating experience to reinforce learning and enhance the social experience and hence are extremely valuable for the holistic development of the students. Woodlanders from Grade IX to XI enjoyed a thrilling day with friends on 25th January 2023 on a trip to theme Amusement Park at Jalandhar for a replenishing experience.
The trip was a relaxation for students before the commencement of the Final examination. Adding Educational Value to the fun trip, the teachers accompanying the students described the law of Mathematics and Physics behind the functioning of different kinds of Rides especially the ones such as carousel and pendulum and also related their subjects to various aspects of the trip. Woodlanders enjoyed various entertaining activities and were excited to have various adventure rides, boating, and car riding and also showcased their dance skills in the Disco Studio.
Amidst alluring beauty, the Woodlanders strengthened their bonds enjoyed appetizing lunch and came back rejuvenated. Taking care of all aspects of children's safety and enjoyment as well, Dean Dr. Simerjeet Kaur mentioned that Fun Trips are certainly the much-awaited events in the school as it enhances interpersonal relationships apart from giving students a break from Academics.