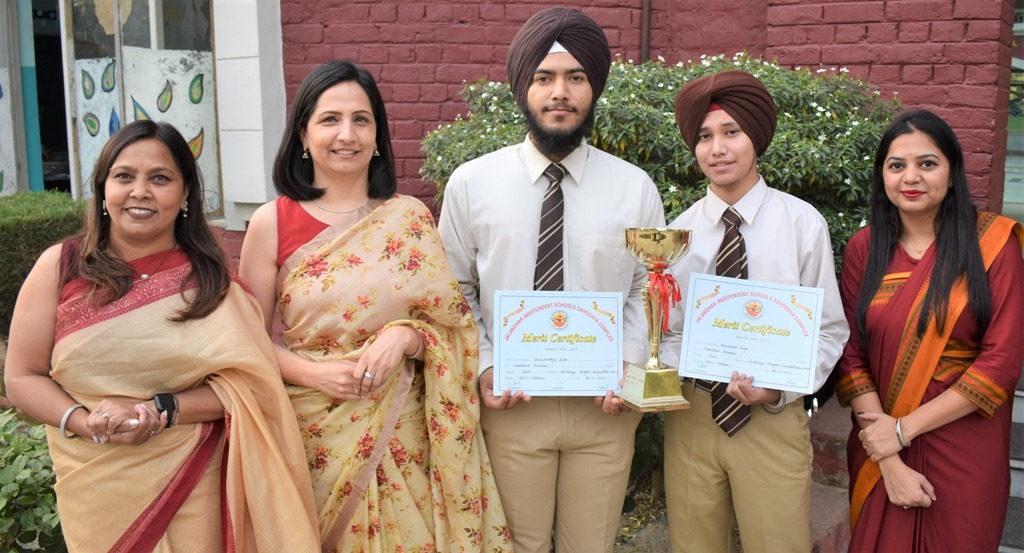 1st Prize in Rangoli Competition and Consolation Prize in Kathak Dance Competition Jalandhar Sahodaya
"Creativity is seeing something that does not exist already. You need to find out how you can bring it into being and that way be a playmate with God."
Our ingenious Woodlanders, Taranprabhjit Singh of Grade XII and Harshpreet Singh of Grade XI, displayed their imaginative skills by winning 1st Prize in Jalandhar Sahodaya Rangoli Competition surpassing 25 schools. The Competition was held at Berry's Global Discovery School, Malsian Jalandhar, on Saturday, 29th October 2022. Displaying a wonderful interplay of colours and designs under the topic 'Unity In Diversity', Woodlanders garnered a massive response from the audiences.
Our Dynamic Dancer Meenal Soni from Grade XI added another feather to the hat by performing live with our Tabla Maestro, Gurdial Singh of Grade XI. They mesmerised the audiences and won the Consolation Prize in Jalandhar Sahodya Kathak Dance Competition held on the same date at Police DAV School, Jalandhar.
Needless to mention that events of these kinds motivate the students to perform and outshine their creative skills and most importantly, teach them to work as a team.
Congratulations To the Creative Woodlanders!