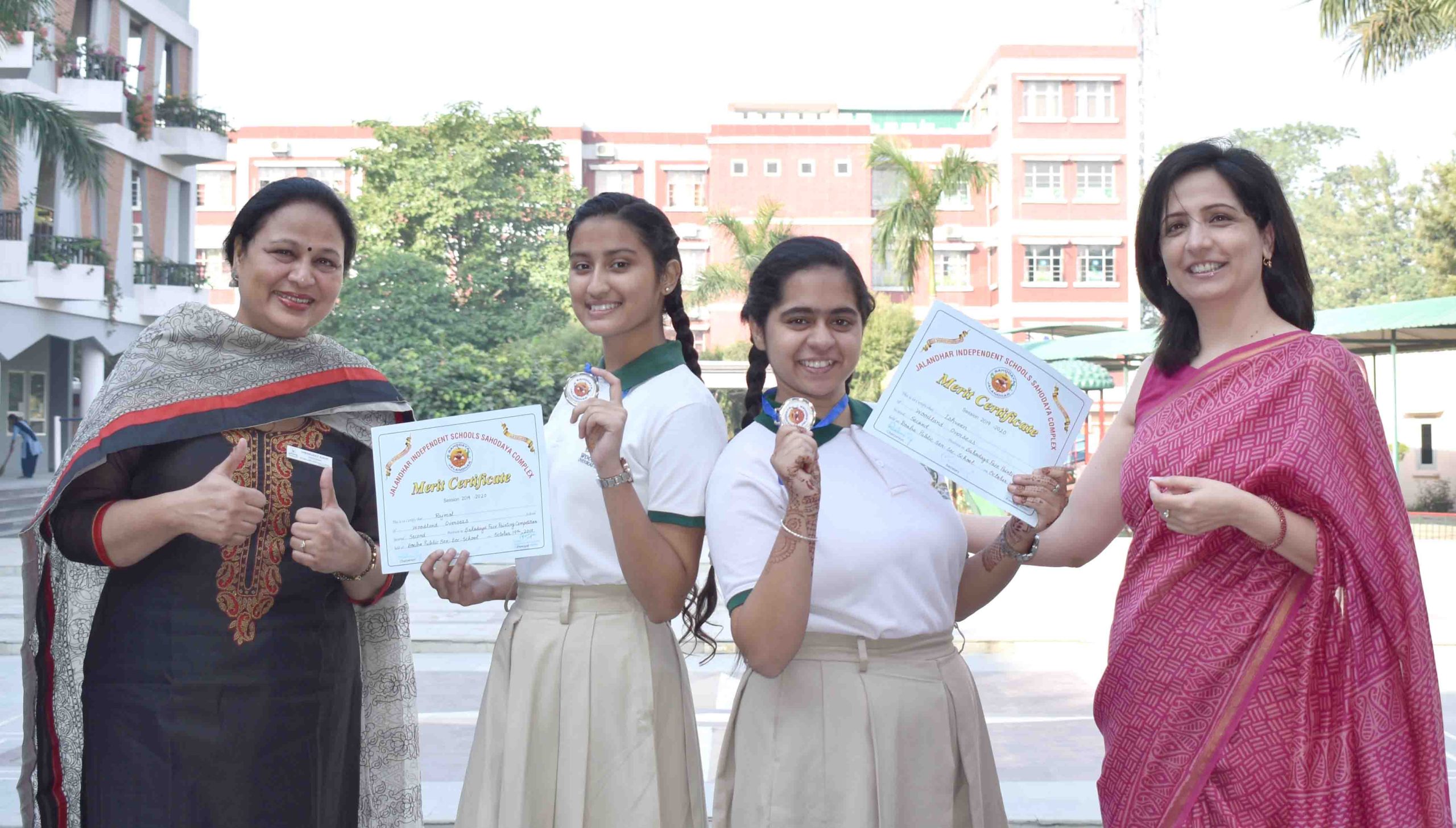 1st Runner up in Jalandhar Sahodhya Face Painting Competition
"Breathing out of the established patterns and looking at the things in a different way is what creativity is."
Fashioning out of a perfect moment out of the ordinary once and bringing our imagination to reality, two of our inventive Woodlanders Ishveen Kaur and Rajmol of G-12 Venus bagged the 1st runner up position in Jalandhar Sahodhya Face Painting Competition held on Saturday 19th October, 2019 surpassing 34 teams.
Congratulating the talent of the girls, Principal Ms Puja Dhiman mentioned that the school has always envisioned to teach the children beyond books and taking part in these competitions give a boost and exposure to the children.
Appreciating a highly deserving win, Dean Dr. Simerjeet Kaur cited Albert Einstein who said that "Creativity is Intelligence having Fun" and both girls have experimented invented and had lot of fun which resulted in this huge success.
Congratulations on an Impressive Achievement!!!