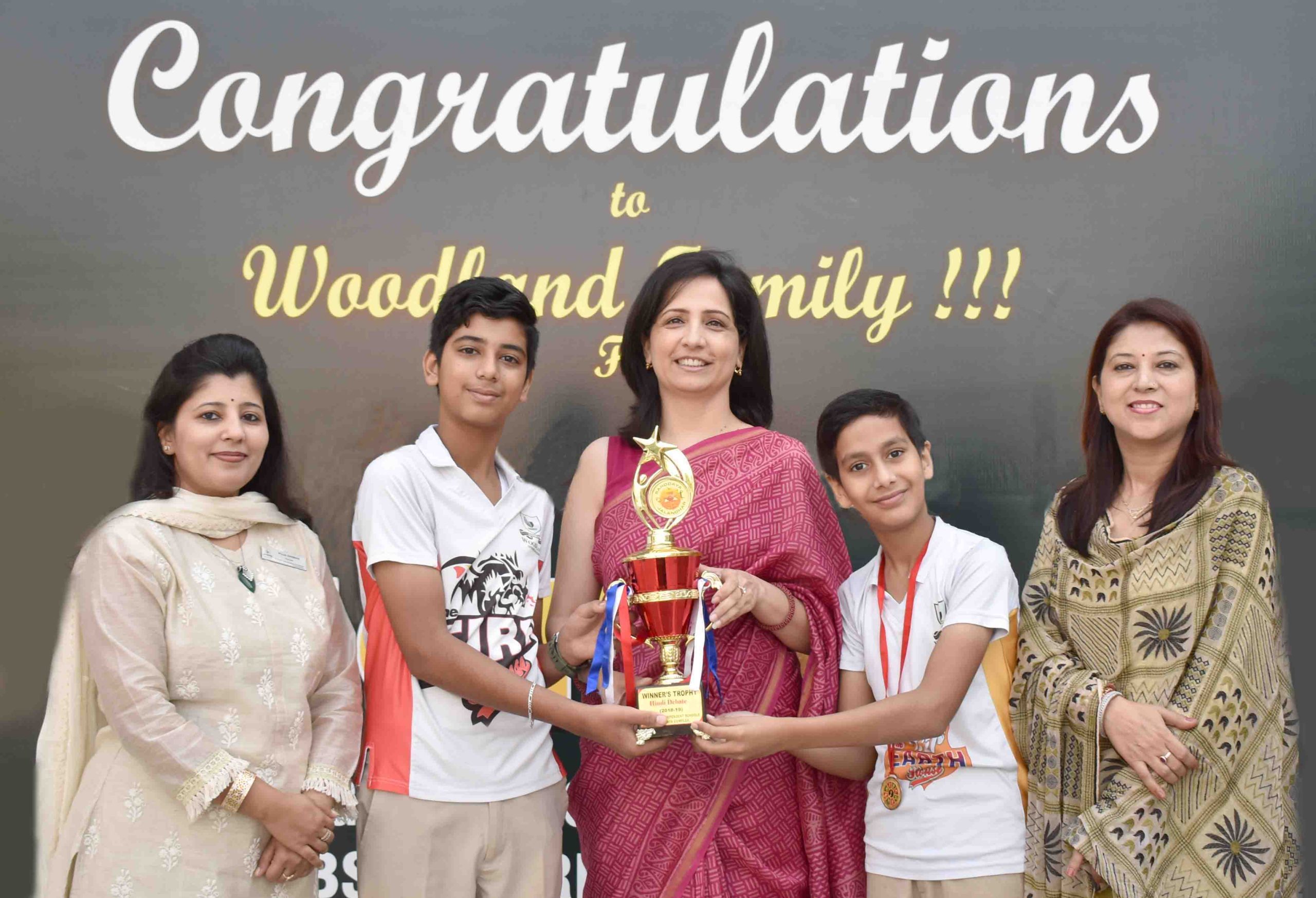 Overall Trophy- Reigning Supreme in Jalandhar Sahodaya Hindi Debate Competition
"Striving to be extra ordinary through sincere efforts and not denigrating the ordinary in the key to success."
Jalandhar Sahodaya Inter School Hindi Debate Competition was held at Shri Guru Amardass Public School, Jalandhar on Saturday, 19th October 2019 where Vipul Kalia of G-7 Mars climbed the podium by bagging OVERALL TROPHY and 1st Position in which 88 participants of 44 reputed school participated.
The topic of debate competition was "Significance of Social Media in Future Scenario". The judgment criteria was based on various parameters i.e. content, confidence, voice modulation, articulate and eloquent communication and rebuttal round.
Exuberant Vipul Kalia won applause and appreciation for splendid performance from fellow contestants and esteemed judges as incredibly radical ideas were incorporated beautifully and he spoke with persuasion and conviction on the stage.
Vivacious Principal Ms. Puja Dhiman emphasized that this spectacular performance reflects that indomitable spirit and perseverance is the key to succeed in all endeavors.
In her congratulatory message, poised Dean Dr. Simerjeet Kaur mentioned that ability to perform with passion, studied understanding of the topic and blend of preparedness and self-belief along with rare streak of generosity has fetched land mark achievement in prestigious platform and school is committed to provide all required inputs so that our Woodlanders may carve a niche for themselves in all endeavours.
Heartiest Congratulations to the entire Woodland family!!!