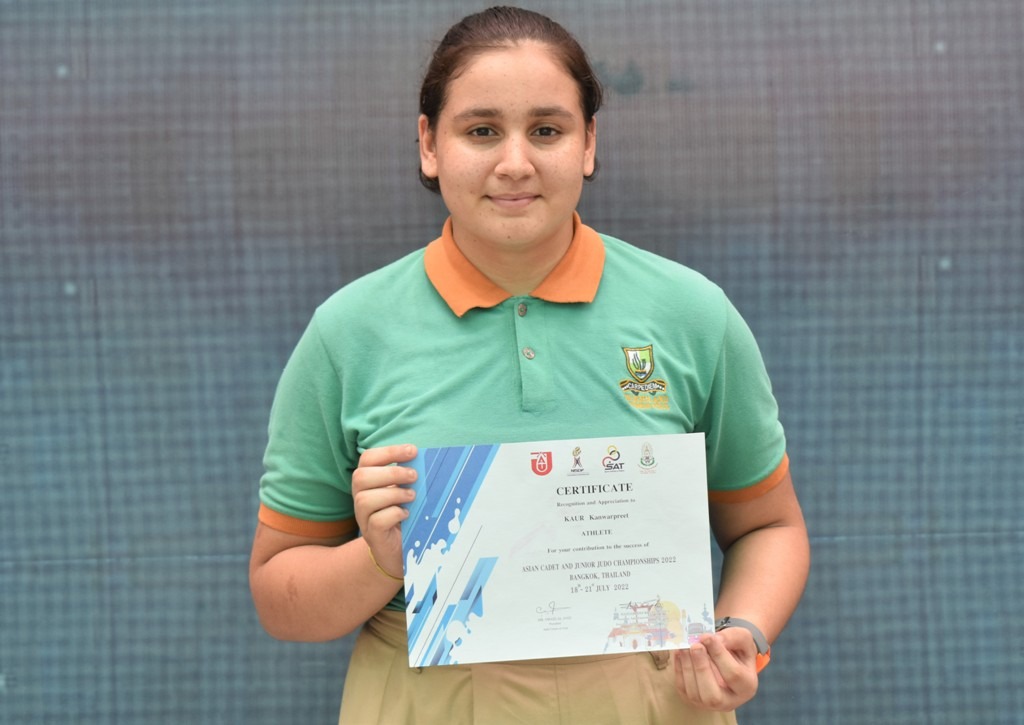 36th World Ranking in Asian Cadet and Junior Judo Championship
"There is no magic move or secret that creates victory, but lots of little wins that, when added together, can make you victorious."
Our adept Woodlander Kanwarpreet Kaur got 5th Position in 78 plus Kg weight category in Asian Cadet and Junior Judo Championship held from 15th July to 22nd July 2022 in Bangkok, Thailand. With 163 competitors from 15 countries, Kanwarpreet Kaur straddled like a colossus and ranked 36th in the Junior category.
While sharing the achievement, Principal Ms. Puja Dhiman asserted that when you are inspired to attain extraordinary achievements, all your thoughts break their bonds, your mind transcends limitation, consciousness expands in every direction, and ultimately Woodlander, like Kanwarpreet Kaur, tastes prodigious accomplishment.
In her Congratulatory Message, Dean Dr. Simerjeet Kaur mentioned that the road to spectacular achievements is not easy to navigate, but with hard work, drive, and passion, it's possible to accomplish phenomenal unparalleled success. She added that the achievement had left a trail for others to seek inspiration from her.
Congratulations to Kanwarpreet Kaur on the Phenomenal Achievement!!