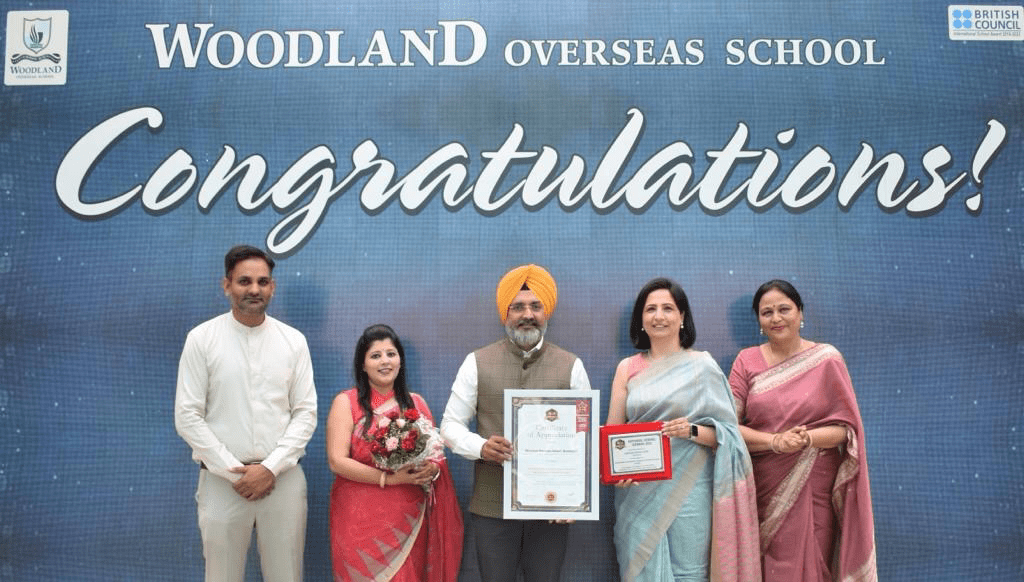 National School Awards 2022
NATIONAL SCHOOL AWARD 2022 CONFERRED TO WOODLAND OVERSEAS SCHOOL FOR COMMENDABLE CONTRIBUTION TO CHANGING THE EDUCATION SYSTEM
 "Education is not the filling of a pail, but the lighting of a fire." ― W.B. Yeats
Woodland Overseas School ardently believes in making the education process more creative and interactive. We formulate an engaging curriculum through a constructive, comprehensive, practical, and futuristic teaching system. The school aims to create a dynamic educational community through the interaction of committed faculty and enthusiastic parents, facilitating a lifelong learning culturefor21st century Woodlanders.
The arduous hard work paid off when the esteemed and highly reputed National School Awards 2022, conferred Woodland Overseas School with a Certificate of Appreciation in the Category of Commendable Contribution in ChangingtheEducationSystem (Punjab). More than 500Schools across the country participated in the prestigious Competition. The facilitation was conducted in New Delhi on Sunday, 31st July 2022.
In her congratulatory message, Dean Dr Ms Simerjeet Kaur emphasized the fact that Woodland has always strived to provide a lively curriculum which is practical in approach, innovative in methods, scholarly in content and global in scope thus preparing children for the global challenges while maintaining the rich Indian culture, morals, and values. The award is a testimony to all our sincere endeavours. She thanked our visionary Managing Trustee Mr Mandeep Singh Gill for always being the silent support and paving the way for all of us at Woodland to achieve better than the best.
In his message, Managing Trustee Mr Mandeep Singh Gill emphasized that Woodland has always identified itself with the most effective teaching strategies, techniques and methodologies thus encouraging innovation and adaptation to specific circumstances. The steadfast commitment to our mission shall awaken the establishment and society to the vital importance of developing 21st Century India which is abundant with high potential and thoroughly professional human resources.
We shall serve with resilience and unflinching perseverance to raise the benchmark for Woodlands!!!
Heartiest Congratulation!!!