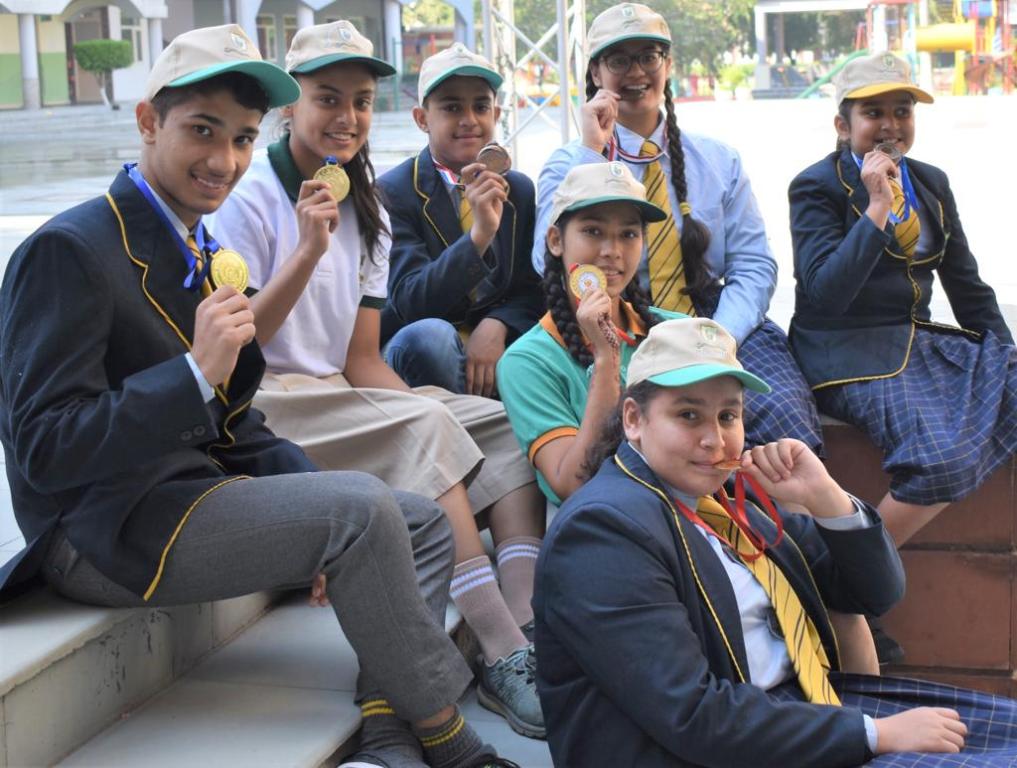 4 Woodlanders Qualified for National Level by Winning 04 Gold, 01 Silver and 03 Bronze Medals in Cadet and Sub Junior State Judo Championship
"The greater the difficulty, the more glory in surmounting it. Skilful pilots gain their reputation from storm and tempest."
It is rightly said that success is not measured by what you accomplish but by the opposition you have encountered and the courage with which you have managed the struggle against overwhelming odds and came out with flying colours. Our incredible Woodlanders participated in Cadet and Sub Junior State Judo Championship held on 22nd, 23rd and 24th October 2021 at International Senior Secondary School Ludhiana.
In the Pre Sub Junior category, Meharpreet Kaur of Grade 4 pulled off a Silver Medal. In Sub Junior Category, Kanwarpreet Kaur of Grade-8 clinched Gold and Arush Dutta of the same Grade sealed Bronze medal. Akshita Sharma of Grade 11, Om Rattan from Grade-9, Damika Dubb of Grade -10 won Golds and Simranjeet Kaur of Grade-10 bagged Bronze in the Cadet category medal.
All the invincible Gold medalists would be competing at the National Level in the same Championship to be held at Chandigarh from 6th to 13th November 2021.
Acknowledging the team's untiring efforts, Principal Ms Puja Dhiman mentioned that there is no substitute for hard work. Luck only favours those who have the will to fight against all odds. In her congratulatory message, affable Dean Dr Simerjeet Kaur mentioned that burning deep-rooted desire is the 1st step to success.
Woodlanders have always striven to be extraordinary through sincere efforts and never denigrate the ordinary while facing challenges and adversities.
Unbeatable And Unmatchable Woodlanders, let's keep the Winning Wheel Rolling !!!