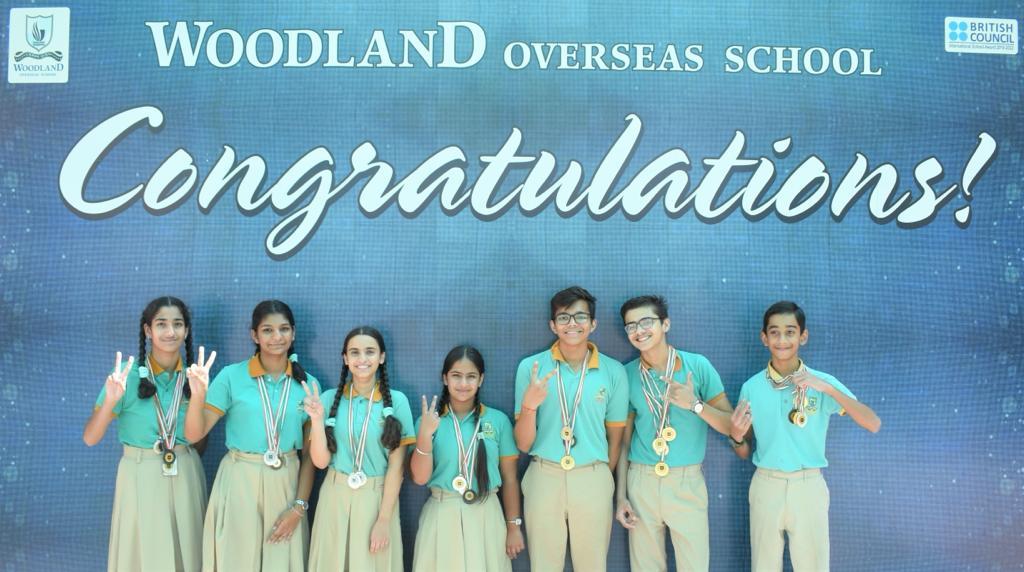 40 Medals in Open District Swimming Championship
Success isn't served. It's earned. On the track, on the field with sweat and blood!
It is rightly said that you are never actually playing your opponent. It is you against yourself! The purest form of joy comes from reaching your own limits and being the best version of yourself.
Woodlanders tasted this sweet nectar of joy in the Open District Swimming Championship, held on Sunday, 18th September 2022, at Services Club Hoshiarpur, in which various schools of the entire district participated. Woodlanders distinguished themselves in the competition with their immaculate performance by reaching the medal tally of 40 medals which included 28 Gold, 8 Silver and 4 Bronze Medals. After this notable feat, the Woodlanders are selected to compete in the State Level Swimming Competition.
In her Congratulatory message, winsome Principal, Ms Puja Dhiman mentioned that It is not the will to win that matters, It is the will to prepare to win that matters. Appreciating the untiring efforts of the Woodlanders, sapient Dean, Dr. Simerjeet Kaur mentioned that to be prepared is half the victory. She added that one should train oneself hard, so that would not only make you hard but hard to beat.
Catch a glimpse of the same!