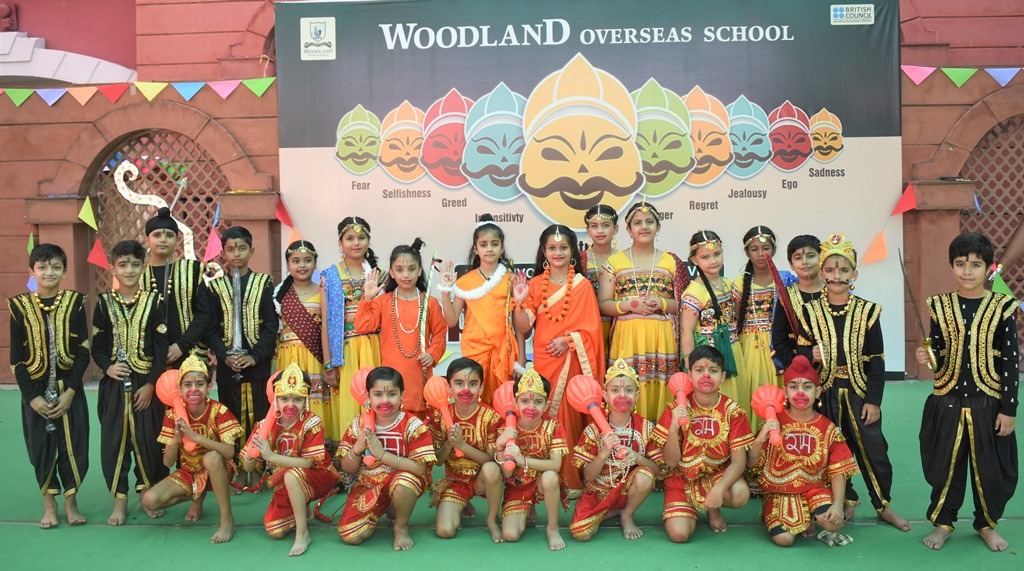 Vijaya Dashami Celebrations
India is known as a land of festivals and celebrations; Dussehra is one of them, which is unique in its perception and significance.
Students at Woodland Overseas School celebrated the Dussehra with absolute energy. The students performed a magnificent Ramlila act and learned about the values of respect, humility and honesty, which are the core of the great epic, the Ramayana.
The effigies of Ravana, Kumbhakaran and Meghnath were burnt as tradition follows.
Catch a glimpse of the same.