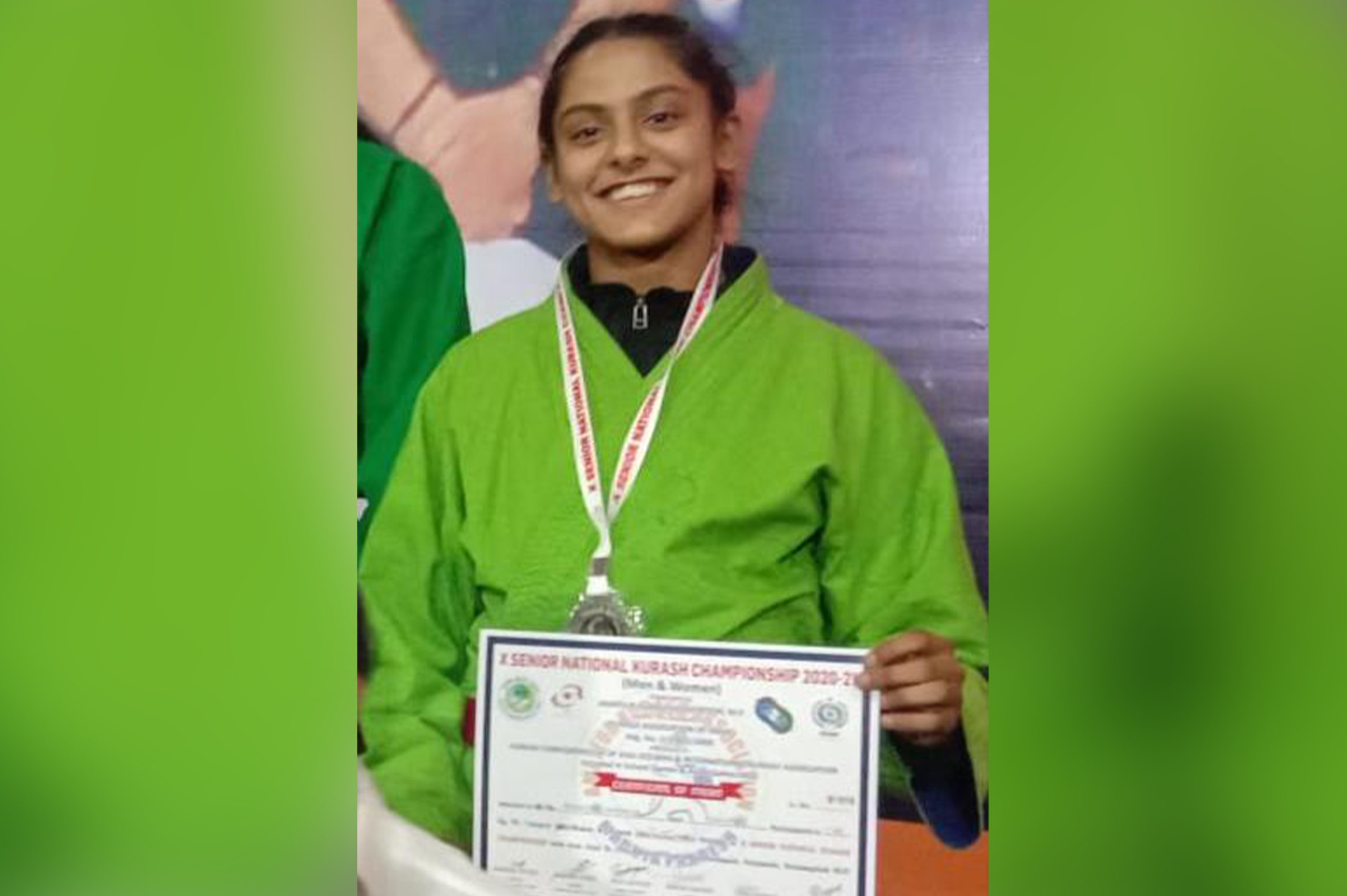 Akshita Sharma Secured 2nd Position at Senior National Kurash Championship 2021-2022
"The Price of Success: Dedication, Hard Work, and an Unremitting Devotion to the things you want to see happen."
Strength doesn't come from physical capacity rather it comes from an indomitable will within. Success comes to those who are determined for it, not to those who are destined for it. With continued stories of accomplishments even during these difficult times of the COVID-19 pandemic, Woodlanders have once again proven to be unstoppable. Adding another glory to her imperishable path of success, our astounding Woodlander Akshita Sharma of Grade-10 Venus secured the second position out passing 750 contestants at Senior National Kurash Championship 2021-2022 organized by Amateur Kurash Association, M.P. from 22nd March to 24th March 2021 at Hotel Pachmarhi, Pachmarhi, Hoshangabad (M.P.) in 52 Kg weight category (Women).
Congratulating the winner, Principal Ms. Puja Dhiman mentioned that success isn't about greatness. It's about consistency. Consistent hard work gains success and greatness then follows.
Applauding and appreciating her marvelous achievement, Dean Dr. Simarjeet Kaur inspired the young star by mentioning that post an achievement one should increase the goal as well as the effort. After all, consistency is more important than perfection and wished numerous more victories in the future.
CONGRATS ON YOUR MERITED TRIUMPH !!!