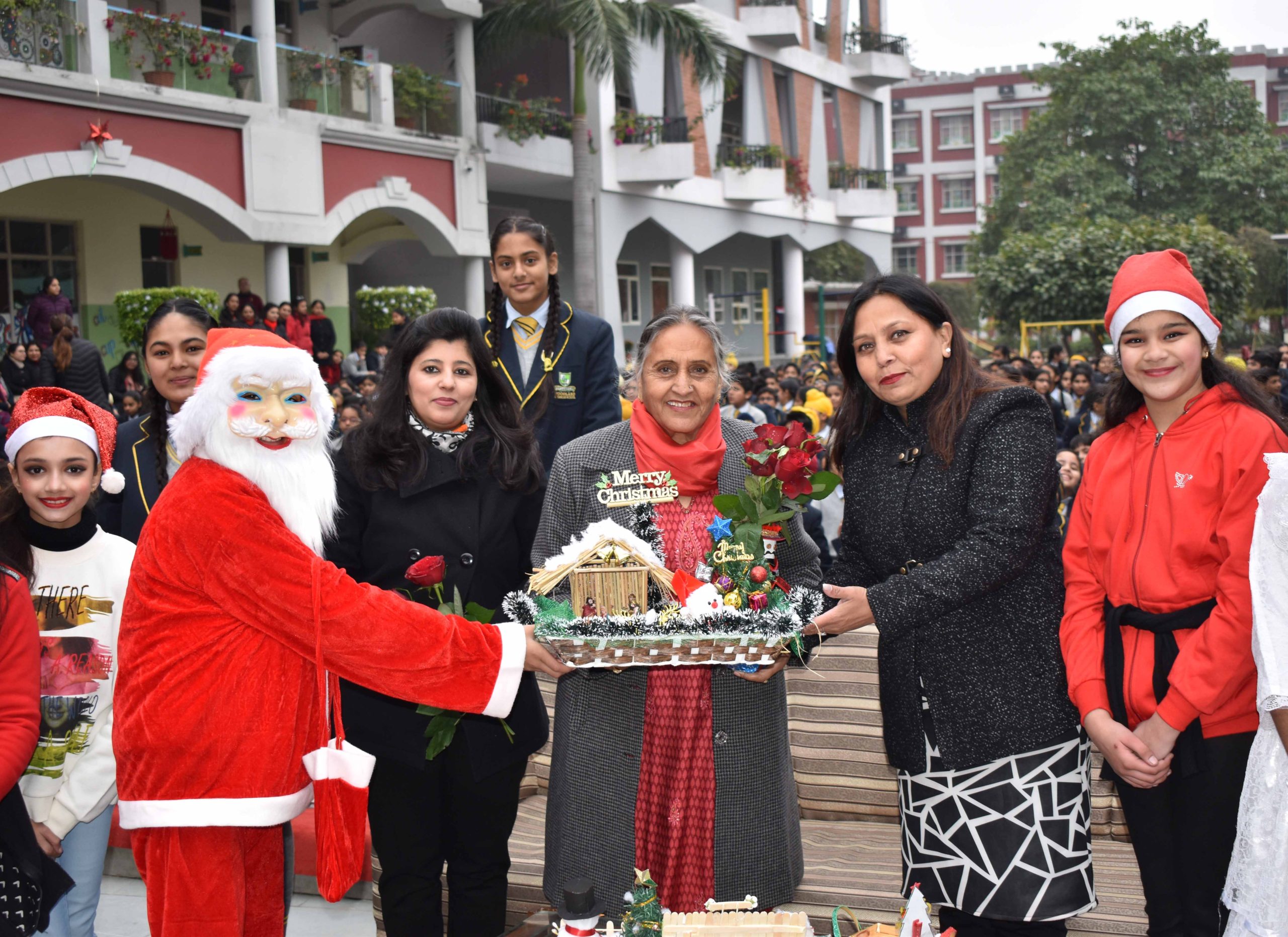 Christmas Celebration
"Joy to the world, Lord has come
Let the Earth receive her King."
24th December, 2019 when the whole town was engulfed in the blanket of fog, when flesh cutting winds forced everybody indoors, Woodland Overseas School was bubbled up to celebrate 'X-Mas.' The festooned assembly ground and school campus added essence to the festivity.
Celebrating with gusto, children revealed in yuletide fervor, by showcasing their acting and dancing acumen. The enthusiastic Woodlanders of G-2 and G-3 displayed the spirit of Christmas by a musical performance. G-4 to G-6 Woodlander left every one spellbound with their sprightly dance performance. Christmas carol by G-4/5 Woodlanders left the bevy in awe. The fervor reached its peak when Santa entered spreading message of love, peace and selflessness among all. The Chief Guest of the day, our worthy Chairperson Mrs. Trilochan Kaur and sanguine Dean Dr. Simerjeet Kaur, the Principal Mrs. Puja Dhiman also became part of their merriment and wished the Woodlanders Merry Christmas.
Our insightful Principal addressed the congregation wishing them Merry Christmas and telling them the importance of the festival and encouraging the children to spread happiness, joy and warmth all around the world. She mentioned that Christmas is a festival with a spirit of giving and forgiving and so we should live Christmas every day.
Lets celebrate the season of rejoicing and reflection.
A Merry Christmas to all!!!