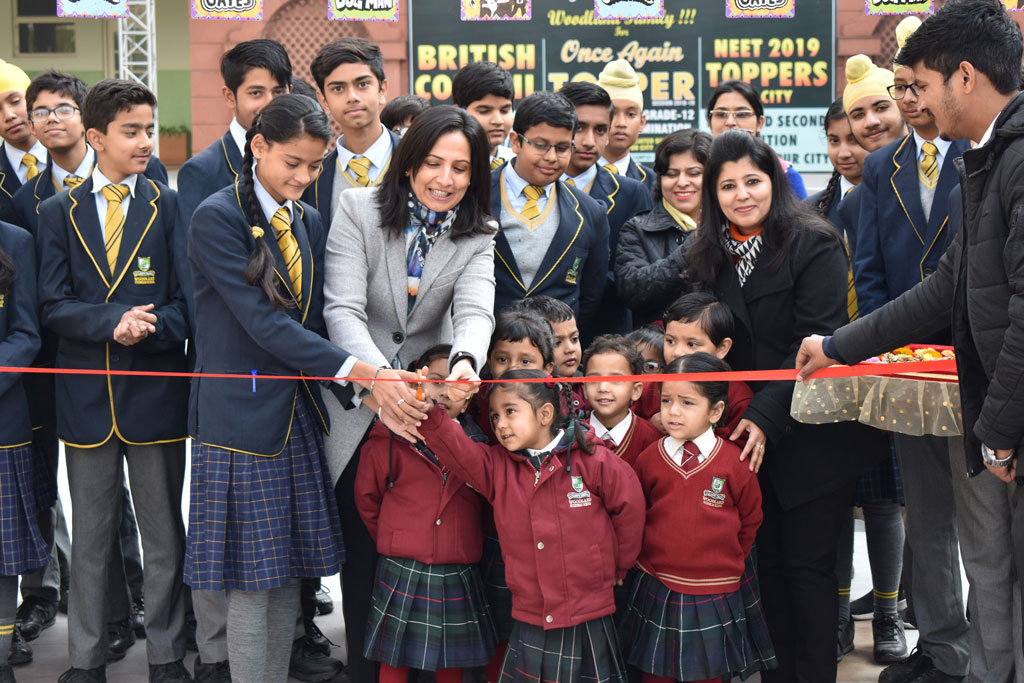 Reader's Fest
Reading for pleasure is a long forgotten activity in the times of 'time poor' parents and 'target driven' education policies. With a strong desire to reintroduce the culture of reading in not just the students but in adults as well, Book Fair was organized in the school premises from 10th December which culminated on Parents Teachers Meet on 14th December. Students from all grades witnessed the book extravaganza and even added the books for their personal library. Grade 4 Kachnar was adjudged the 'Star Reader Class"  books. Exciting prizes to stir the interest was a way to bring the children more closer to the books.
Motivating the students to develop more love for books , Principal Ms Puja Dhiman mentioned that not only do good reading skills benefit students academically, they are also a skill required for lifelong success. Reading develops vocabulary, increases attention span, and promotes stronger analytical thinking.
Thanking the parents for their enthusiastic participation and co-operating with the school for such events, Dean Dr. Simerjeet Kaur mentioned that these types of events give an opportunity to the children to create interest in books which is losing in techno world.
HAPPY READING!!!