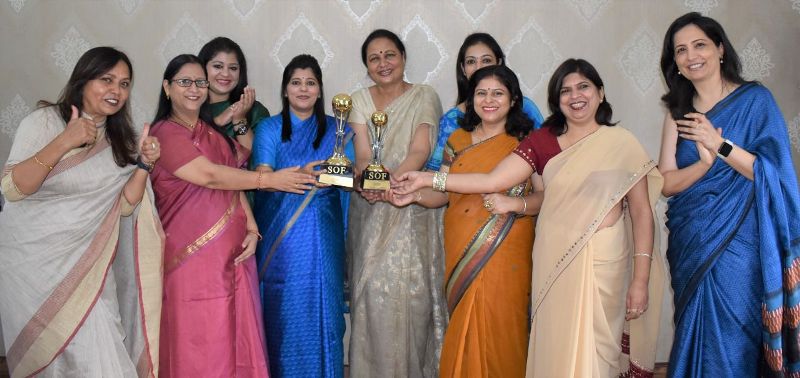 District Level Award by Science Olympiad Foundation (SOF)
We, at Woodland have always strived to identify and nurture future Scientists, Technologists, IT and other professional talents at the school level. Acknowledging the efforts of the school for the same Science Olympiad Foundation (SOF) has acknowledged the school with THE BEST SCHOOL IN THE DISTRICT for outstanding performance in the Olympiads.
328 Woodlanders participated in various SOF Olympiads. Our 48 woodlanders grabbed Gold Medal of Excellence and 09 woodlanders were awarded with Medal and Certificate of Distinction. With these awards students won the CASH AWARDS as well.
Elated at the achievement, our sagacious Principal Ms. Puja Dhiman mentioned that these Olympiads aim at delivering an exclusive competitive podium and recognize the young geniuses and generate a talent pool for the future. The participation instills a feeling of belongingness to national and global students' fraternity.
Congratulating Team Woodland at the achievement Vivacious Dean Dr. Simerjeet Kaur eulogized that these competitions infuse a healthy competitive spirit amongst students and for teachers bring about a transformation in the classroom approach to subjects to make them more interactive, practical & innovative. She also thanked the parents for their unconditional support in all the endeavours of the school.
Heartiest Congratulations to all Woodland Family Members!!!!