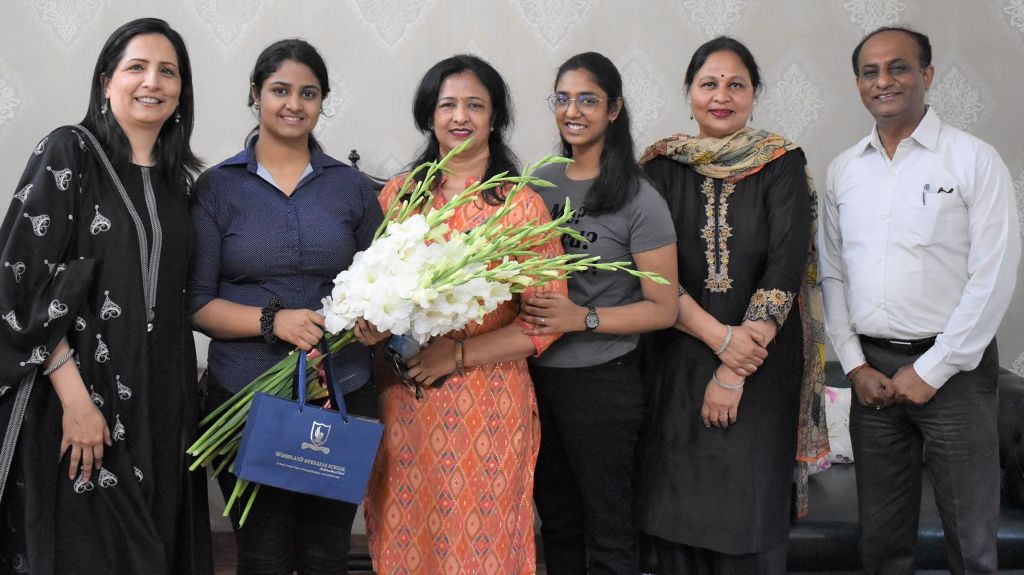 Exemplary Performance in the Hoshiarpur District in NEET 2021
The overarching goal of Woodland Overseas School is to provide 'The Best' learning ambience for each Woodlander to extract 'The Best' out of them. All the Woodlanders are supplied with the necessary resources and limitless guidance to satisfy their thirst for knowledge!
Ishita Mangle scored 99.534 percentile in the NEET 2021 Examination declared recently with undeterred determination and sheer diligence. She has got admission to the government medical college in Patiala.
Overwhelmed with realising the first step towards her dream, the achiever and her parents heartily thanked the school administration and teaching faculty for their consistent support/guidance and unflinching faith bestowed on her.
Dean Dr Simerjeet Kaur congratulated Ishita Mangla on her phenomenal achievement and wished her success in all future endeavours, praising her persistent and unwavering efforts in capturing exemplarily performance in the medical entrance examination at the national level.
Managing Trustee Mr Mandeep Singh Gill emphasized that the landmark achievement in Hoshiarpur District in the NEET Examination has created a new milestone and raised the benchmark for other Woodlanders who will be inspired to follow in Ishita Mangla's footsteps in the years to come. The perfect equilibrium of skills, competency, and consistency has scripted an incredible success story.
Heartiest congratulations for exemplary achievement!!!