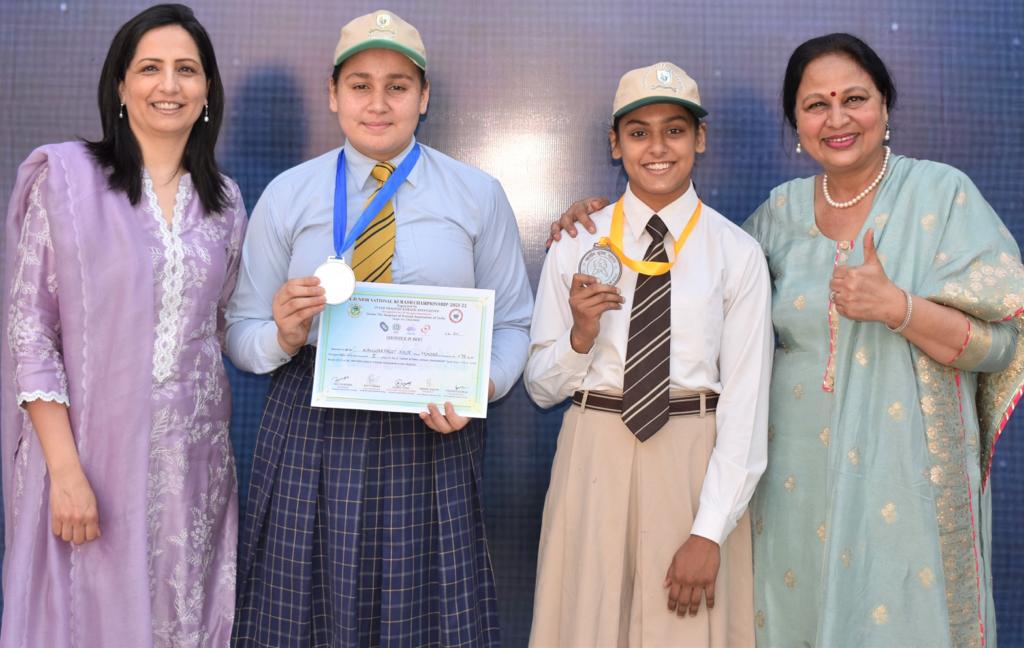 9th Junior National Kurash Championship 2021 – 2022
Victory is having done our best because the destiny of hard work is always success.
Tornado or tempests, blizzards or hail, our Woodlanders are unstoppable because they know how to dance in the storms. An array of the same demeanour was seen on the court during '9th Junior National Kurash Championship' 2021 – 2022 held from 11th to 13th March at DR. Ambedkar Stadium, Saharanpur, UP. In the event, two of our steadfast Woodlanders Kunwarpreet Kaur and Akshita Sharma, won a silver medal and a bronze medal in the 78 kg and 57 kg categories, respectively. With this win, they contributed to helping Team Punjab lift the overall third trophy amongst 17 states.
Upon congratulating the incredible achievement of the Woodlanders, our charismatic Principal, Ms Puja Dhiman, remarked that the girls have set an example for everyone and proved that nothing can stop an individual to chase and following their passion when you are determined and willing to work hard.
Sapient Dean Dr Simerjeet Kaur appreciated the success of both the Woodlanders and said that the best way to sharpen one's skills and potential is to use them consistently and passionately, and both the girls have proved the same.
Facilitations to Our Blue Ribbons!!!