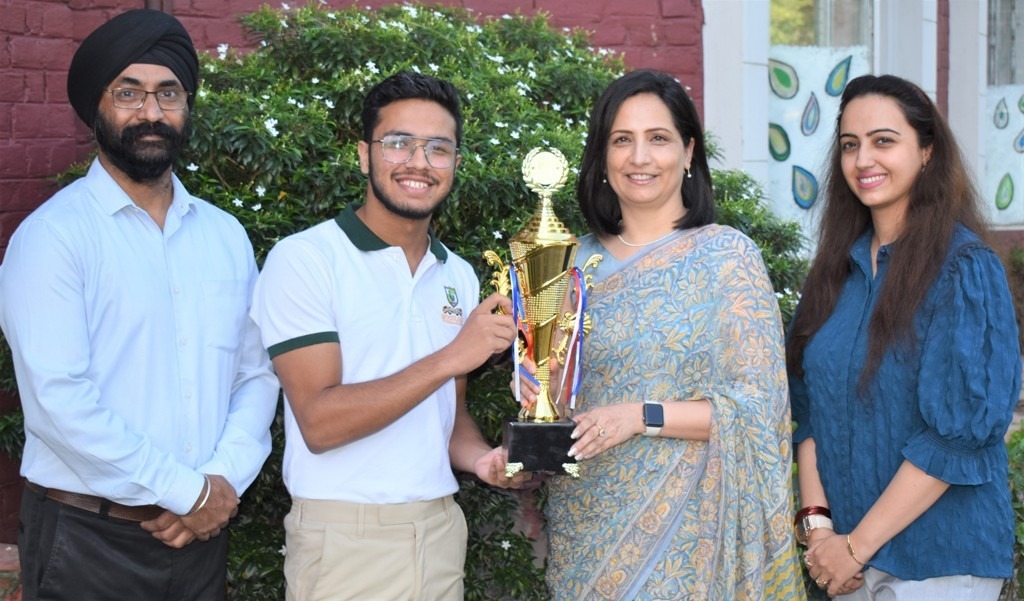 First Position in Jalandhar Sahodaya Online Research and Paper Presentation Competition
PRIYANSH ARORA BAGGED 1st POSITION in JALANDHAR SAHODAYA ONLINE RESEARCH and PAPER PRESENTATION COMPETITION
"Research is a creation of new knowledge and the use of existing knowledge in a new and creative way to generate new concepts, methodologies and understanding."
Sanguine and eloquent Woodlander Priyansh Arora, with an invincible belief in his potentialities and insatiable desire to perform well, bagged 1st Position in the Jalandhar Sahodaya Online Research and Paper Presentation Competition in which students of 16 prestigious schools from 4 Districts participated. The competition was held in Saffron Public School, Phagwara, on Saturday, October 8, 2022, and the topic was "Waste Management". Articulately and precisely, he prepared and presented his elevated, spontaneous and structurally coherent research work very impressively and garnered huge applause and compliments from fellow participants and reverent judges.
Winning Streaks Continues, and We are indeed Champion of Champions!
May almightily God shower its choicest blessings on us…….