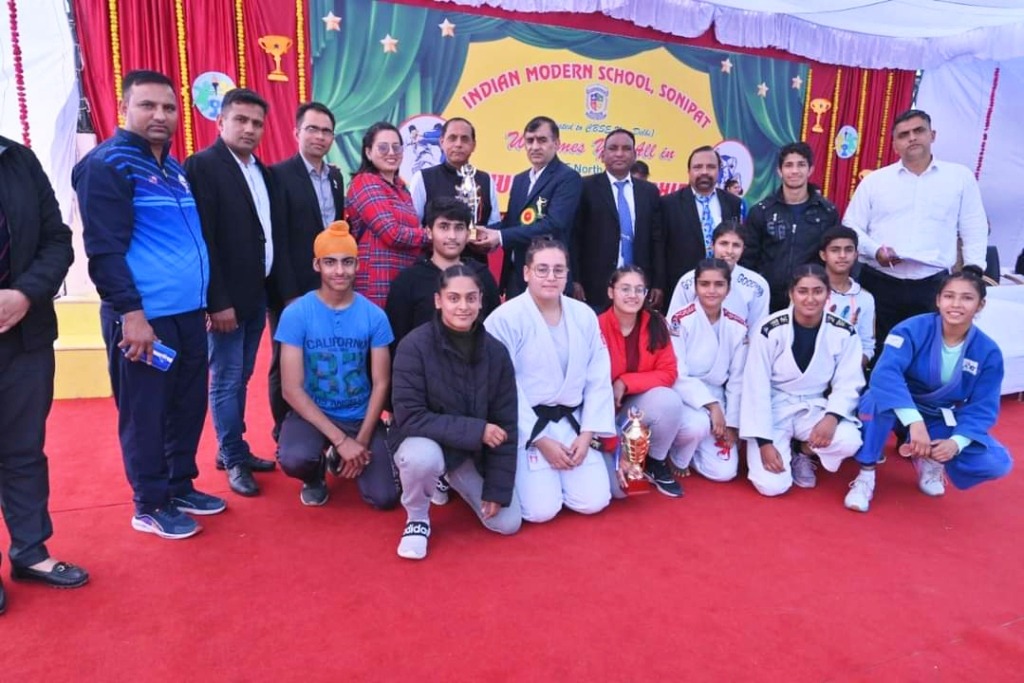 With 4 Golds and 1 Silver and 6 Bronze Medals, 5 Woodlanders Collared their Place at the National Level Judo Competition with 4 Overall Runner up Trophies In U-14 and17 Boys Category and U-17 and 19 Girls Category
If you set your goals and go after them with all the determination you can muster, your gifts will take you to places that will amaze you.
Your goals are the road maps that guide you and show you what is possible for your life. Setting their goals high and chasing them with unruffled determination, 11 woodlanders participated in North Zone Judo Competition held from 7th to 11th December, 2022 at Indian Modern School, Sonipat. Standing tall amongst 450 participants from 5 different states, all our participant Woodlanders grabbed medals in their respective categories and 5 amongst them notched their place at the National Level.
Our National qualifiers are: Aarush Dutta in U-14 Boys Category with Gold Medal, Om Rattan in U-17 Boys Category with Gold Medal, Kanwarpreet Kaur in U-17 Girls Category with Gold Medal, Damika Dubb in U-17 Girls Category with Silver Medal, Simranjeet Kaur in U-19 Girls Category with Gold Medal.
Our other participants who all secured bronze medals are Meharpreet Kaur in U-14 Girls Category, Reetinder Singh in U-17 Boys Category, Kushagar Chopra in U-17 Boys Category, Yuvika Singh in U-17 Boys Category, Aditi Kondal in U-17 Girls Category, Akshita Sharma in U-19 Girls Category.
Kanwarpreet Kaur was specially applauded by the federation with Cash Prize for her previous achievements. Woodlanders also clinched the Overall Trophy of the championship in all the categories with maximum medals.
Congratulating all the achievers, our affable Dean Dr. Simerjeet Kaur reiterated that if you are willing to risk more than usual then only you can achieve the unachievable. She asked all the students to take a pause and extend their gratitude to the Almighty for all the success being showered on the Woodlanders.