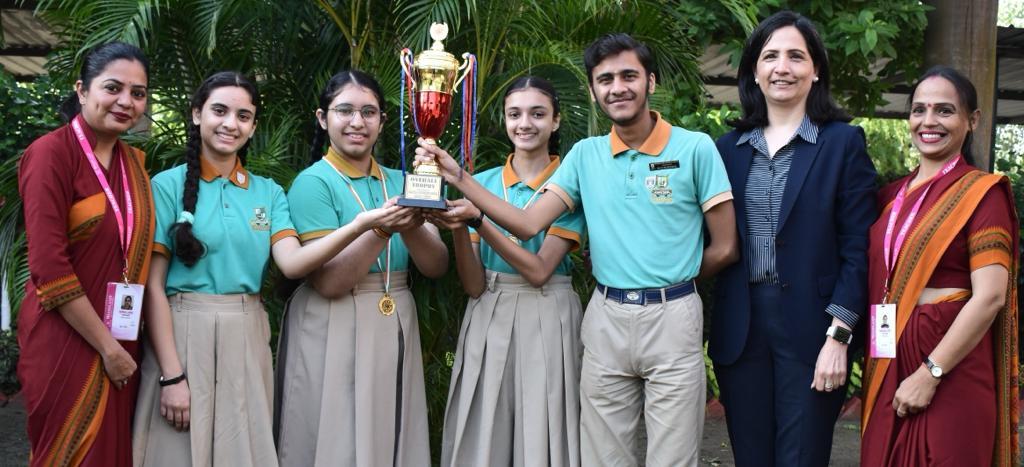 Inter School Paper Bag Making Competition
Woodlanders Reign Supreme: OVERALL TROPHY Seized Again in Inter-School Paper Bag Making Competition
(Outperforming students from 43 schools to achieve this feat)
Continuing their remarkable winning streak, our Woodlanders have achieved yet another extraordinary feat by securing the Overall Trophy in the Inter-School Paper Bag Making Competition, hosted at Dayanand Model School in Jalandhar on Tuesday, October 17, 2023. In a fiercely competitive field, Woodlanders surpassed students from 43 different schools.
This competition was divided into two categories, each featuring On-The-Spot themes. In Category 1, the dynamic duo of our highly skilled Woodlanders, Hiya Goel and Ananya Chawla, claimed the coveted First Prize. In the second category, the team of Kulvanshdeep and Jitwar received a Consolation Prize, contributing to the overall victory in securing the trophy. It's worth noting that this marks the second consecutive time this month that Woodland has clinched the OVERALL TROPHY.
To celebrate yet another triumph, our enthusiastic Dean, Dr. Simerjeet Kaur, highlighted that Woodland has become synonymous with success and continually strives to set new standards in competitions. She emphasized the self-assured manner in which our students present themselves in competitions is a direct result of the various exceptional facilities and platforms the school provides.
Congratulations to all the Winners!