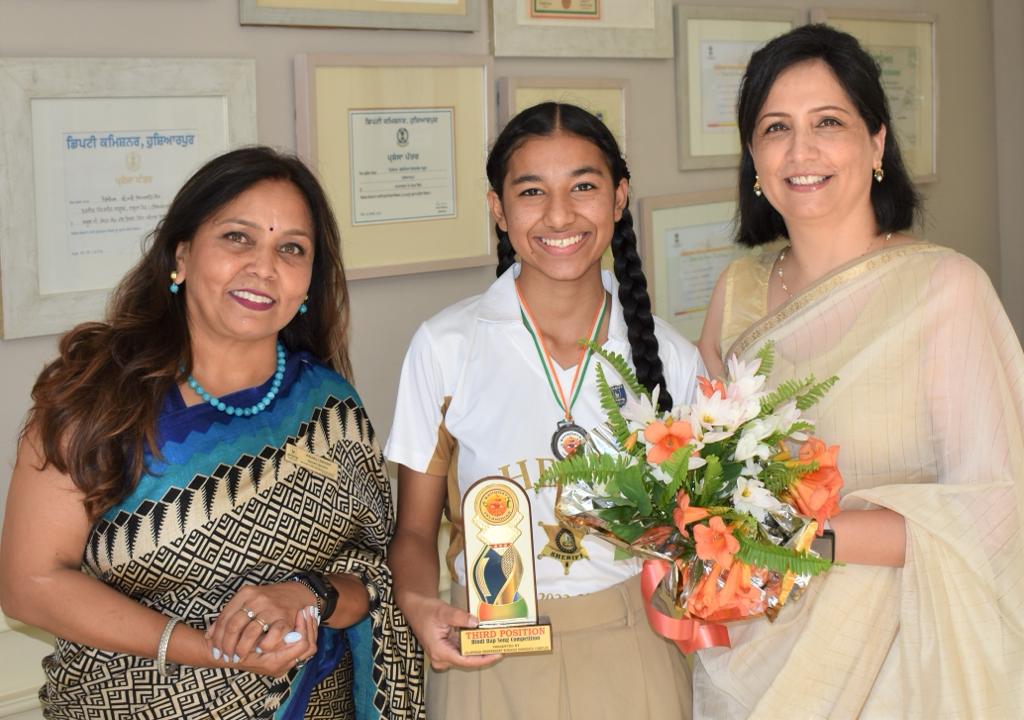 Inter School Rap Song Competition
Third Prize in Jalandhar Sahodaya Hindi Rap Song Competition
You could name any problem in the hood and there would be a rap song for you.–Jay-Z
Challenging the limits for the sky and trying to make footprints on the moon, our Banger- bird Deepinder Kaur of Grade-10 maxed the Jalandhar Sahodaya Inter School Rap song competition held at STS World School on Friday, 15th July 2022. Twenty schools from the Sahodaya cluster participated in one of its kind Hindi rap song competitions on the theme "Corona Ke Baad Shiksha Mein Badlav" and our Woodlander secured Third Position in the same.
Ms Puja Dhiman, Principal, recognizing the achievement, mentioned that rap cultures are representations of confidence, boldness and celebration of individuality and our Woodlanders are apt enough to represent that with their performances.
Virtuous Dean, Dr Simerjeet Kaur, mentioned that this honour makes Woodlanders sparkle in the middle of name and fame. She added that the way of progress is constantly extreme and the individuals who are constantly prepared to take on challenges and have the bravery to prevail upon it, just them are granted these accomplishments. She praised the Woodlanders for having such an identity.
Wondrous Woodlanders on the way to create wonders!!!