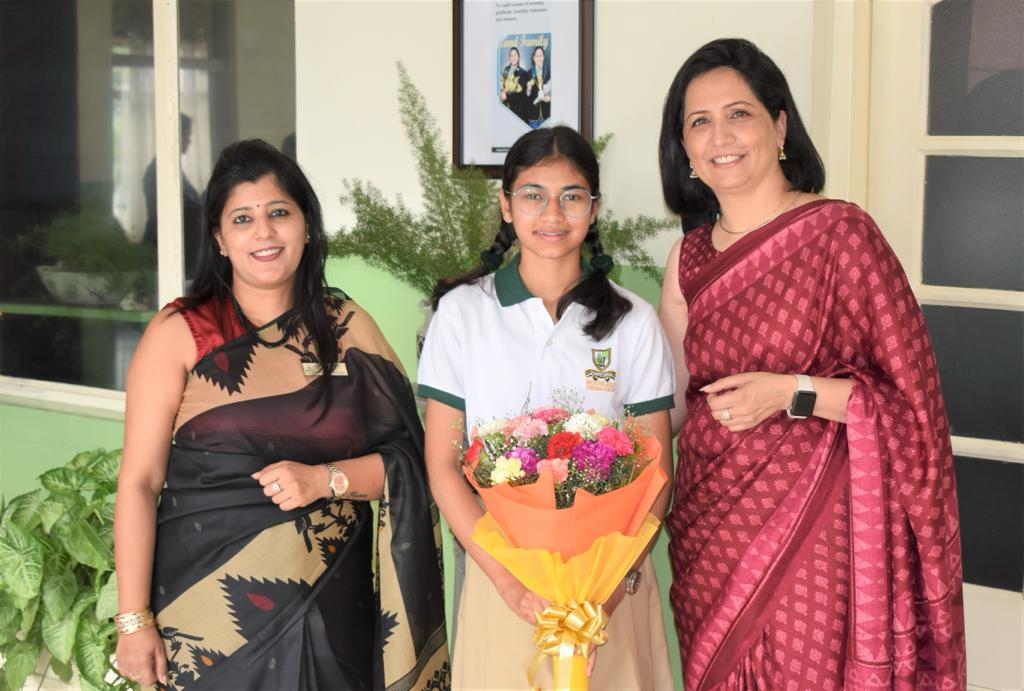 Roohani Gupta Tops Hoshiarpur City by Bagging 98.6% Marks in CBSE Grade-10 Exam-21
REIGNED SUPREME YET AGAIN
Woodlanders once again pushed the boundaries of scholarly research by proving their mettle in CBSE Grade-10 Board Exams results of which were declared on Friday, 22nd July 2022. Roohani Gupta topped the city by securing 98.6% marks. Aditi Kondal secured second position in school with 98.4% marks and Simer Kalsi grabbed the third place by securing 98.2% marks. An intelligentsia of 30 Woodlanders scored above 95% and 52 students scored above 90% , making the results worthwhile with their excellent performance.
In her congratulatory message, Principal Ms. Puja Dhiman remarked that the school empowers its students to be lifelong learners, critical thinkers, and productive members of an ever-changing global society. The outstanding results have filled us with elevated enthusiasm and motivation setting a bench mark for the upcoming students.
Highly elated with the overall result, dynamic Dean Dr Simerjeet Kaur mentioned that success demands sacrifice, efforts and discipline and WOS has always strived to equip our Woodlanders to win larger battles of life. She added that a team with proper vision in mind can achieve the pinnacles of success which every institution reckons and aspires for.
Congratulating the efforts of the children during turbulent times, Visionary Managing Trustee Mr. Mandeep Singh Gill reiterated that amidst chaos, the energy and enthusiasm of students and teachers never received any setback, rather resilience and tirelessness has finally yielded fruitful results. He whole heartedly thanked the Teaching faculty and Parents for their incredible support to the school.
Heartiest Congratulations!!!