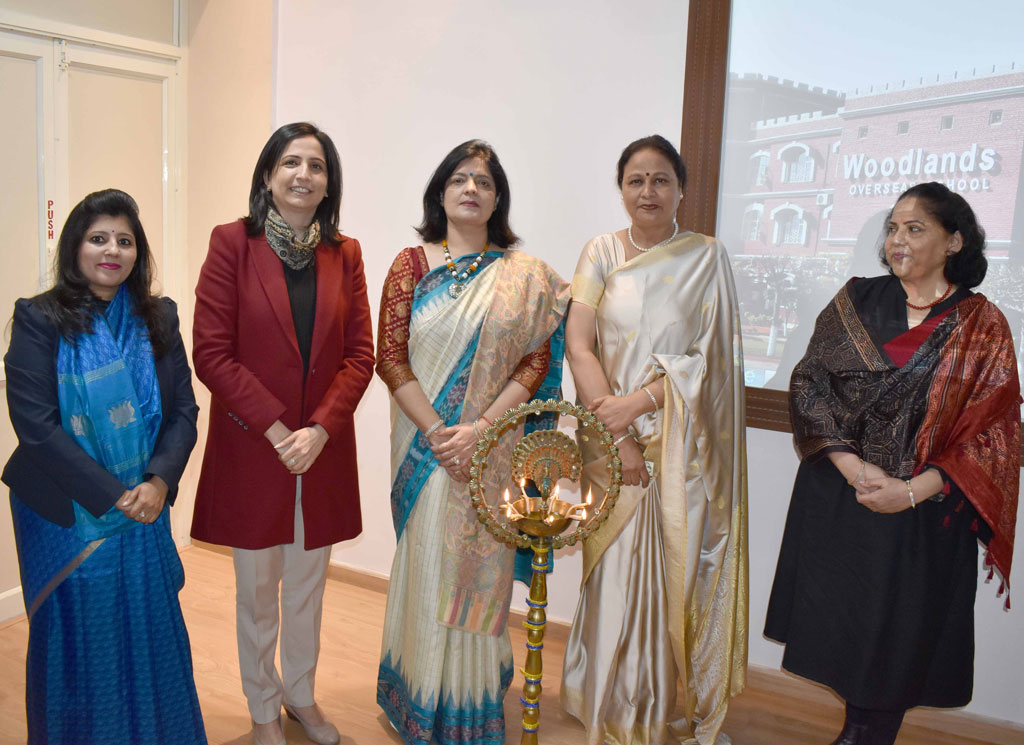 Jalandhar Sahodya Poem Recitation Competition
Poetry is the ordinary Language raised to the Nth power. Poetry is boned with ideas, nerved and blooded with emotions, all held together by the delicate tough skin of words.
For the development of various skills in children Sahodaya complex organizes various competitions throughout the session at various participating schools. Poem Recitation Competition was held at Woodland Overseas School on Saturday, 30th November 2019 where in participants from four zones i.e. Jalandhar, Hoshiarpur, Phagwara and Nawanshahr participated. In a tough completion based on the themes of I'd Would like to Make a Difference and Don't Quit, Shahini form The Gurukul bagged the First Position, Vishakha from Doaba Public Senior School Parowal bagged the Second Position and Navya from Saffron Public School won the Third Position. Jayesh Singla from Swami Sant Dass Public School won the consolation prize.
Ms. Manjeet Dhillon, An Educationist and Dr. Jasveera Assistant Professor English Government College Hoshiarpur judged the competition and applauded the efforts of children in beautifully reciting the language of the Soul – Poetry. Dr. Jasveera in her address appreciated the efforts of all the children and motivated the children to keep alive the essence of poetry which is on decline in the present times.
Congratulations to the Winning Children and their Mentors!!!!