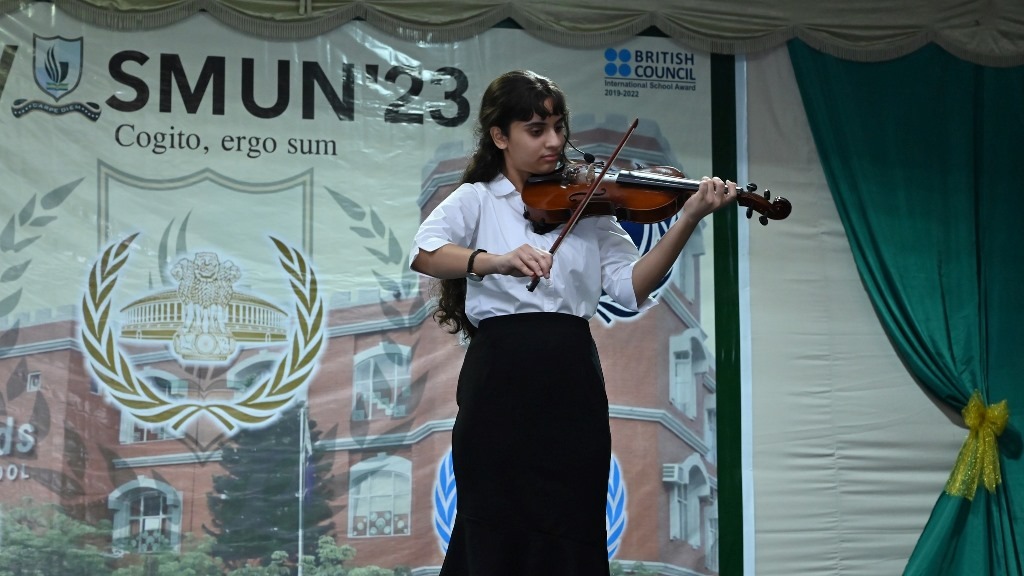 Model United Nations Event
In yet another remarkable feat, Woodland proudly witnessed the triumphant conclusion of its 3rd Woodland Overseas School Model United Nations-2023 (WOSMUN 2023) event. Held on October 07 and 08, 2023, the event marked an exceptional milestone in the school's history, reinforcing its commitment to empowering the youth with global perspectives and critical skills.
The third edition of WOSMUN witnessed unprecedented participation and enthusiasm from students and executive board members for various committees spanning various schools of the entire country. With its dedication to promoting diplomacy, international cooperation and leadership development, it continues to be a transformative experience for all involved. Model United Nations (MUN) serves as the youth counterpart to the United Nations, serving as a training ground for future leaders who will one day steer the course of our world.
The members of the Executive Board who joined the programme from Delhi were spellbound to see the confidence of students and mentioned that Woodland is leading by example and not leaving unturned in delivering the best to students despite being in a small city. The event was graced by the esteemed presence of Ms Manjeet Dhillon, adding prestige to the occasion. All the participants were exhilarated to engage in thought-provoking debates on international issues, formulate resolutions to address global challenges and engage in discussions concerning contemporary concerns.
Recognising the confidence and potential of our promising future leaders, visionary managing Trustee Mr Mandeep Singh Gill, emphasised that with these extraordinary endeavours, we celebrate the growth of future policymakers. Model United Nations is not just an event; it's a transformative experience which equips students with the skills and knowledge needed to become global citizens and leaders of tomorrow. The success of the 3rd WOSMUN -23 is a testament to the school's commitment to nurturing well-rounded individuals who are ready to present themselves on any International platform.
In the spirit of lifelong learning, let us celebrate these remarkable endeavours and the growth of our students as they embark on their journey toward becoming global citizens and future leaders.