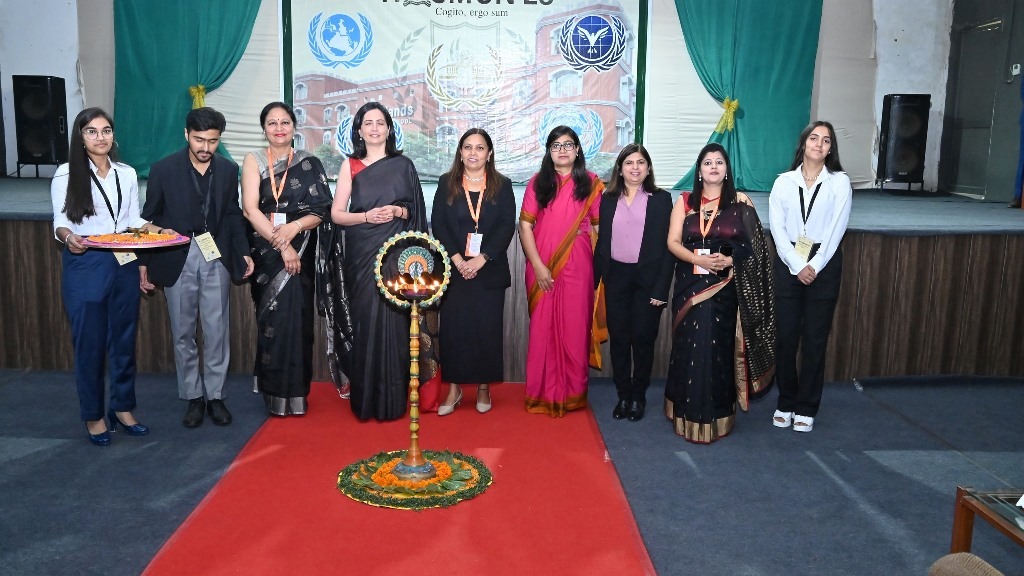 Model United Nations Event | Day-2
🌟 Reliving the exhilarating moments of day two at the Woodland Overseas School Model United Nations (WOSMUN) event! 🌍 The excitement and intellectual fervor reached new heights as our talented delegates continued their engaging discussions and diplomatic simulations.
🌍 Day two of WOSMUN showcased the exceptional participation and enthusiasm from students and executive board members representing various schools across the country. The delegates delved deeper into thought-provoking debates on international issues, forging alliances, and seeking collaborative solutions to address global challenges. The energy in the room was palpable as our young leaders showcased their meticulous research, eloquent speaking skills, and impressive negotiation tactics.
💫The presence of esteemed guest Ms Manjeet Dhillon added an extra layer of significance and prestige to the occasion, inspiring our delegates to aim for greatness. He emphasised that this event serves as a testament to the growth and development of these young policymakers. Underlining our commitment to nurturing well-rounded individuals capable of representing themselves on international platforms, WOSMUN provides a transformative experience, equipping students with the skills and knowledge needed to become global citizens and leaders of tomorrow.
🎉 Let us celebrate these extraordinary moments from day two of WOSMUN, cherishing the dedication, perseverance and intellectual prowess displayed by our outstanding delegates. Their commitment to fostering diplomacy, international cooperation, and leadership serves as an inspiration to us all as we continue to build a brighter future.