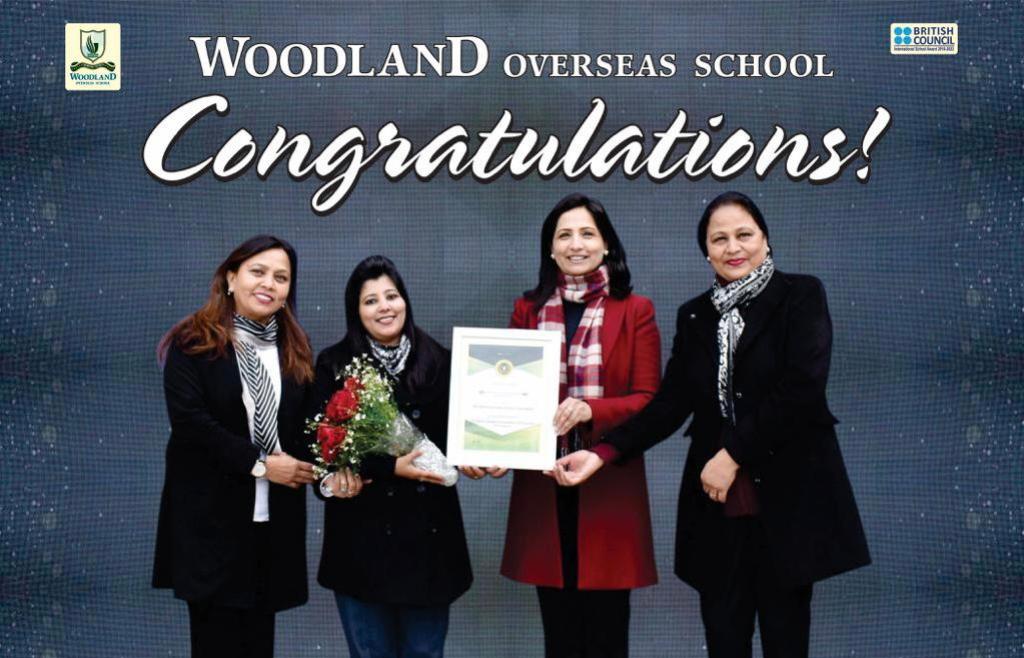 National Level Excellence Award in *Gold Category for Continuous Professional Development by Edu Excellence
Futuristic schools are always spearheaded by forward-looking, professionally skilled faculty members.
Woodland Overseas School fervently believes in instilling a strong value system, skills, and focusing on the professional excellence of teachers, allowing them to synchronise with the demands and challenges of the twenty-first century and serve Woodlanders to the best of their abilities.
Woodland Overseas School received the Excellence Award for Continuous Professional Development in the GOLD CATEGORY from EDU Excellence, an esteemed and highly reputed private learning and development firm based in New Delhi. More than 200 schools across the country participated in the prestigious competition. The nominations were evaluated by the renowned faculty from IIT-Delhi. The facilitation is awaited at the IIT-Delhi campus shortly.
In her congratulatory message, Dean Dr Ms Simerjeet Kaur mentioned that the school has rightfully earned this award and it is highly appreciable to reiterate that our school has been winning awards on various platforms, which cements the fact that the school is excelling in all endeavours.
In his message, managing trustee Mr Mandeep Singh Gill emphasised that once you connect with some higher purpose in your life, there will be a corresponding release of motivation and passion to excel in all endeavours. Your steadfast commitment to our mission shall definitely awaken the establishment and society to the vital importance of developing 21st Century India, which is abundant with high potential and thoroughly professional human resources.
We shall serve with resilience and unflinching perseverance to raise the benchmark for the Woodlands!!!
Heartiest Congratulation!