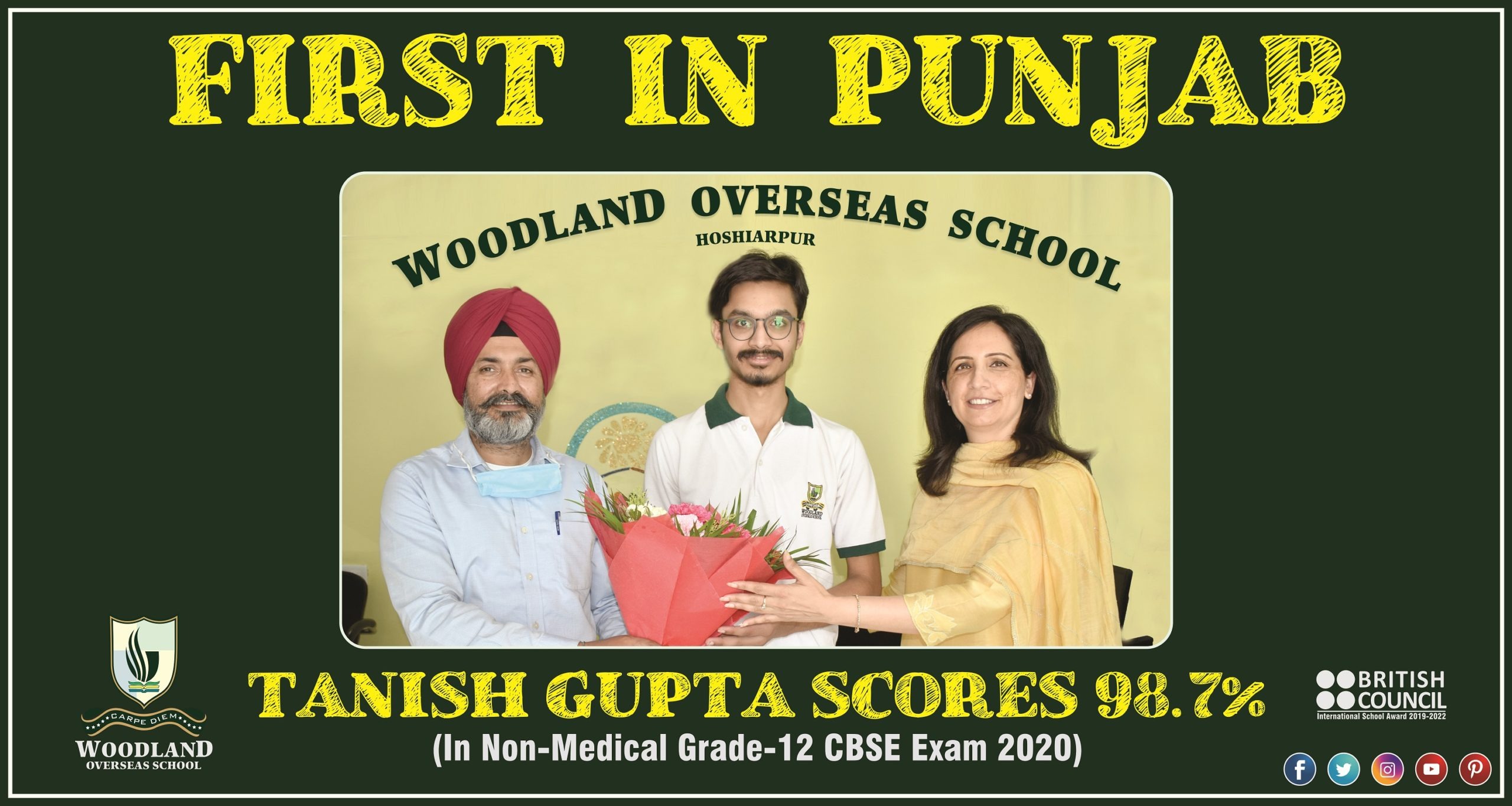 Pride of Hoshiarpur- Tanish Gupta Bags 1st Position in Punjab (G-12 CBSE Board Exam 2020)
Journey of excellence continues……
The dream envisioned by Woodland Overseas School to earn an enviable place in the realm of education has ultimately been actualized as Tanish Gupta bags 1st Position in PUNJAB by Scoring 98.7%. (Non-Medical Stream)
In her congratulatory message Principal Ms. Puja Dhiman remarked that the exams are tough but the champions make it interesting with their superb performance.
Highly elated with the performance of our Woodlander who embody excellence our virtuous Dean, Dr. Simerjit Kaur emphasized that with patience and perseverance the intelligentsia of WOS has proved that exams are not just the test of brilliance but resilience to be BRILLIANT constantly.
Congratulating the efforts of the Woodlander, our visionary Managing Trustee Mr. Mandeep Singh Gill mentioned that Tanish Gupta studied from Pre-K to G-12 and has spent 15years in school. WOS has always strived to equip Woodlanders to win larger battles of life. He whole heartedly thanked the Parent for always believing in WOS and promised to carry forward the baton of enlightenment with dedication for more exemplary academic achievements in future.
Winning Streak Continues!!!