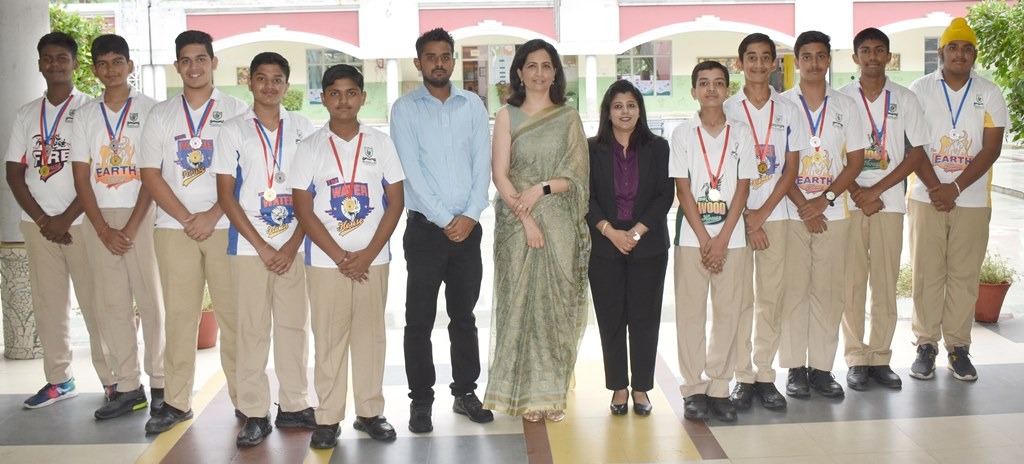 NCC Camp-June 2023
The National Cadet Corps (NCC) camp, organized at Swami Sarvanand Giri Regional Centre, Hoshiarpur from Friday , 23rd June 2023 to Sunday, 2nd July 2023 proved to be a resounding success, with Woodlanders actively participating in various activities aimed at enhancing their leadership skills, discipline, and National Pride. Equipped with air rifles, Woodlanders demonstrated exceptional marksmanship skills, hitting targets with remarkable accuracy. The Volleyball matches were an exhilarating display of athleticism, agility, and strategic thinking. From Declamation Competitions to cultural activities, and even an impressive parade, the camp was filled with enthusiasm and camaraderie. Woodlanders also attended lectures focusing on crucial subjects such as cybercrime and traffic rules. Their dedication, discipline, and hard work were duly rewarded as they emerged victorious in various competitions. Their achievements serve as a testament to the exceptional training and mentorship provided by the NCC instructors.
Principal, Ms Puja Dhiman congratulated all the participants for their exceptional performance and extended gratitude to the NCC instructors for their relentless efforts in shaping the future leaders of our society. She added that NCC instills qualities of discipline, leadership, and patriotism thus creating responsible citizens of our great nation.
Brilliant Display of Excellent Work by Woodlands NCC Cadets!