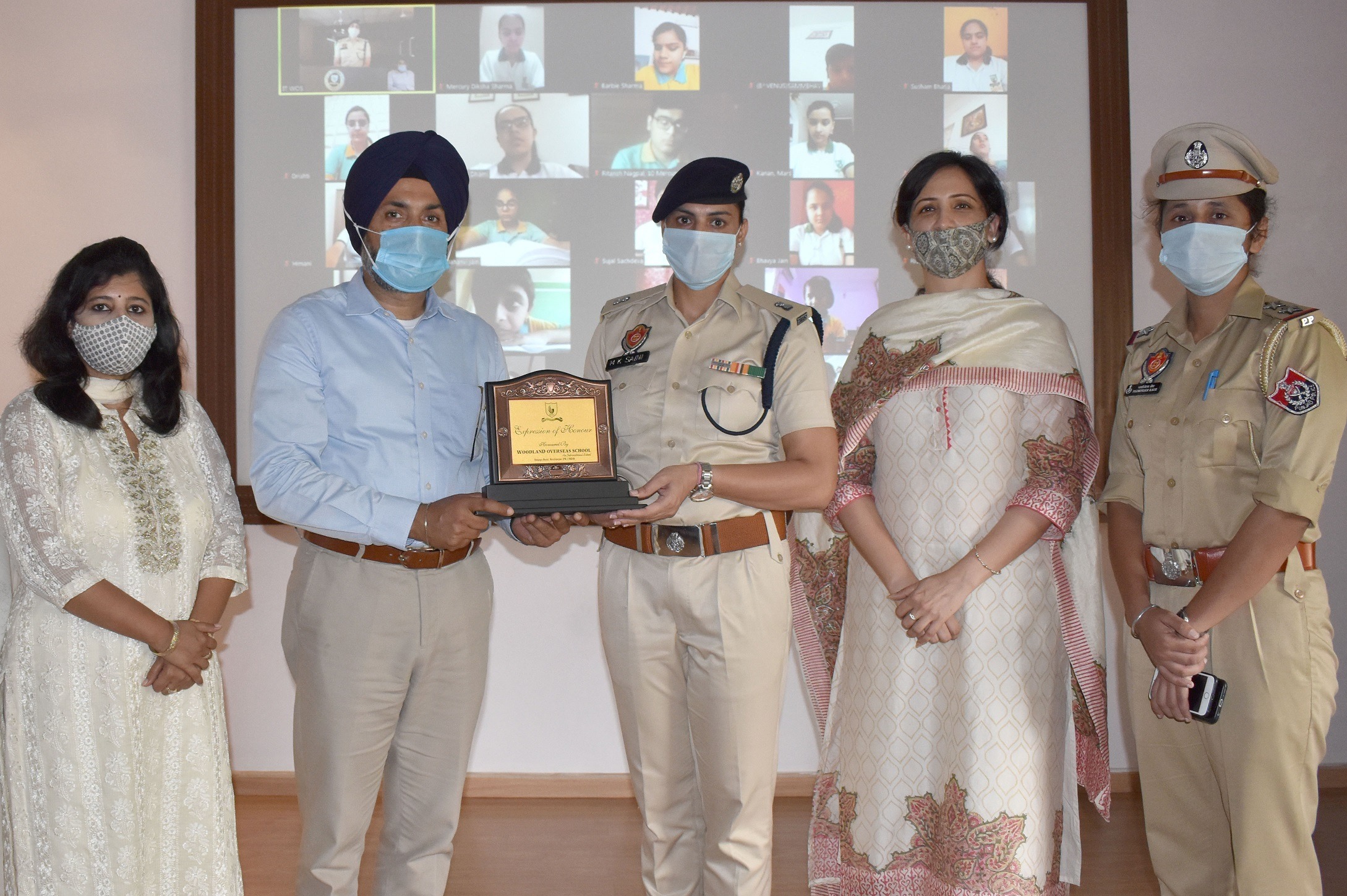 Online Informative Session On Covid-19
' Children are the strongest warriors against COVID-19: not invincible but silent carrier"
The unprecedented outbreak of Covid-19 has brought the entire world to its knees. Affecting almost every sphere of human intervention, it has devastated the countries socially, economically, and politically leaving an indelible imprint on the mind of every human.
The health issues, which it has brought will have far-reaching effects not only on the physical health but also mentally and psychologically. An online seminar was conducted by Arjuna Awardee Ms Manjeet Kaur, Suprintendent Police, Hoshiarpur. The emphasis was to tell the children that although they are invincible but they can become a gateway of infection to others. The insightful session dwelt on the personel defence as well the precautions to be taken care of on the appearance of its symptoms. The students were advised to stay at home and not to go out unnessarily even when the process of unlocking has started in the country. Washing hands for atleast 20 seconds , rubbing of hands with sanitizers with 70% alochol  and never to forget the mask while moving out of homes was particularly stressed.
Emphasizing on the need the hour, Principal  Ms  Puja Dhiman mentioned that it has become our moral obligation now to protect ourselves and others. Our small steps towards self- safety will be the only healing touch for mankind.
Concerned about the alarming rate of spread of COVID-19, our visionary Dean Dr. Simerjeet Kaur mentioned that it has become important for us to be mindful in the face of challenging situations. Instead of creating fear or panic, we should follow the guidelines issued from time to time, remain calm, and thoughtfully make necessary changes in our lifestyle amid this global crisis.
With the hope for a better future and safety and well -being of everyone, our far-sighted Managing Trustee Mr Mandeep Singh Gill said that the precautionary measures of staying at home and social distancing has transcended our thinking from 'myself' to ' ourselves'.
Stay Safe!!!