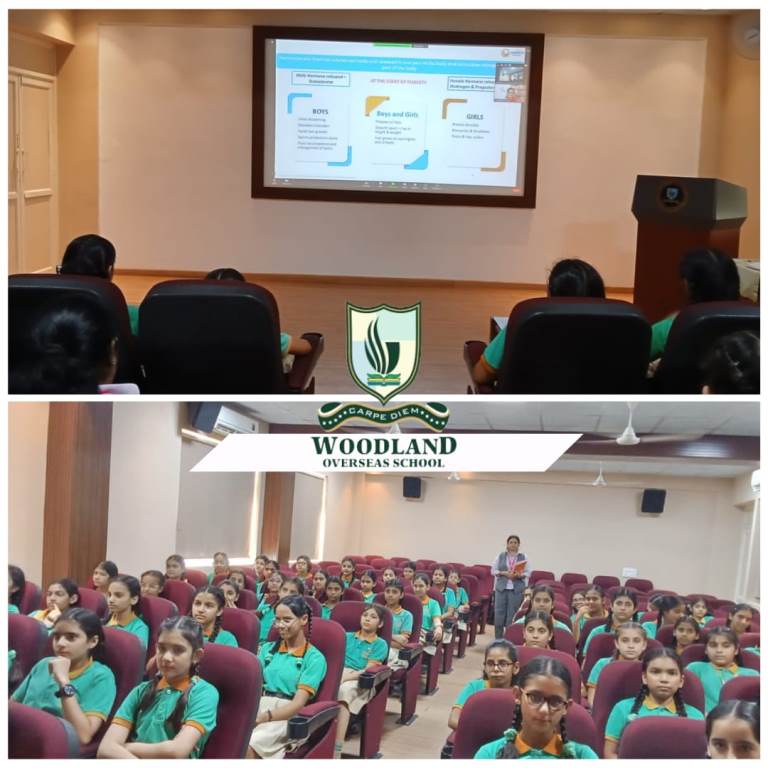 Online Session on Changes in a Teenager
An informative online seminar took place on Monday, September 4th, 2023, in the school's seminar hall, for the students of Grades VI and VII. The seminar, led by experts from Uni charm India, aimed to provide a comprehensive understanding of menstrual hygiene for girls and the changes experienced during puberty for boys.
The main objectives of the session focused on educating students about the biological aspects of their bodies during the teenage years, addressing societal stigmas related to menstruation, and imparting essential knowledge on maintaining proper hygiene during menstruation. Following the session, an interactive Q&A session allowed all Woodlanders to actively participate and clarify any doubts they had regarding these crucial phases of their lives.