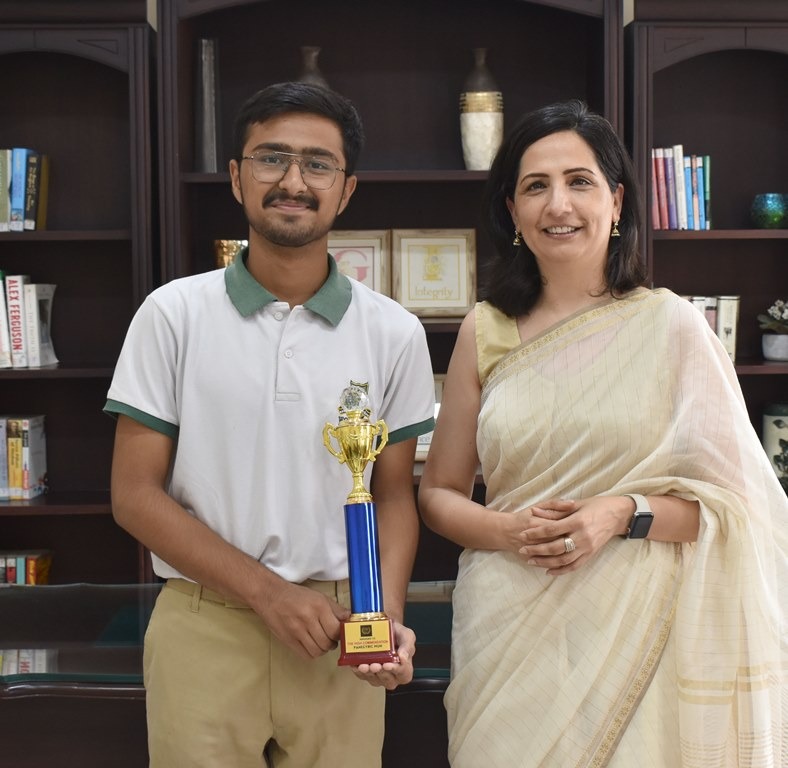 Orpheus Model United Nations
Remarkable Feat Achieved by a Woodlander at Delhi University
In an extraordinary feat, Srijan Kumar Sharma of Grade – 12 distinguished himself as an exceptional delegate at the renowned Orpheus Model United Nations (MUN) hosted at the North Campus of Delhi University.
With his exceptional debating skills and in-depth knowledge of international affairs, Srijan secured a high recommendation for his outstanding performance in the event. The Orpheus MUN, known for its competitive nature, witnessed the participation of 1500 delegates from across India. Srijan's ability to articulate his viewpoints and engage in productive discussions on various global issues set him apart from the talented pool of participants.
Recognizing his remarkable achievements, Srijan Sharma was awarded a cash prize of 5100.  His success serves as an inspiration for aspiring delegates and highlights his potential as a future leader in diplomacy and international relations.
Earlier this year journeying through various events, Srijan Kumar Sharma was awarded with Best Delegate Award at PDAV MUN, High Commendation at Orpheus youth parliament and Panegyrize MUN, Special Mention at Orpheus MUN, GD Goenka World MUN Gravitas MUN and Shaheed Rajguru MUN at Delhi University. He would also act as Secretary General for WOS MUN'23.
Congratulations to Srijan Sharma on his well-deserved victory at the Orpheus MUN, and we wish him continued success in his future endeavors!!!!