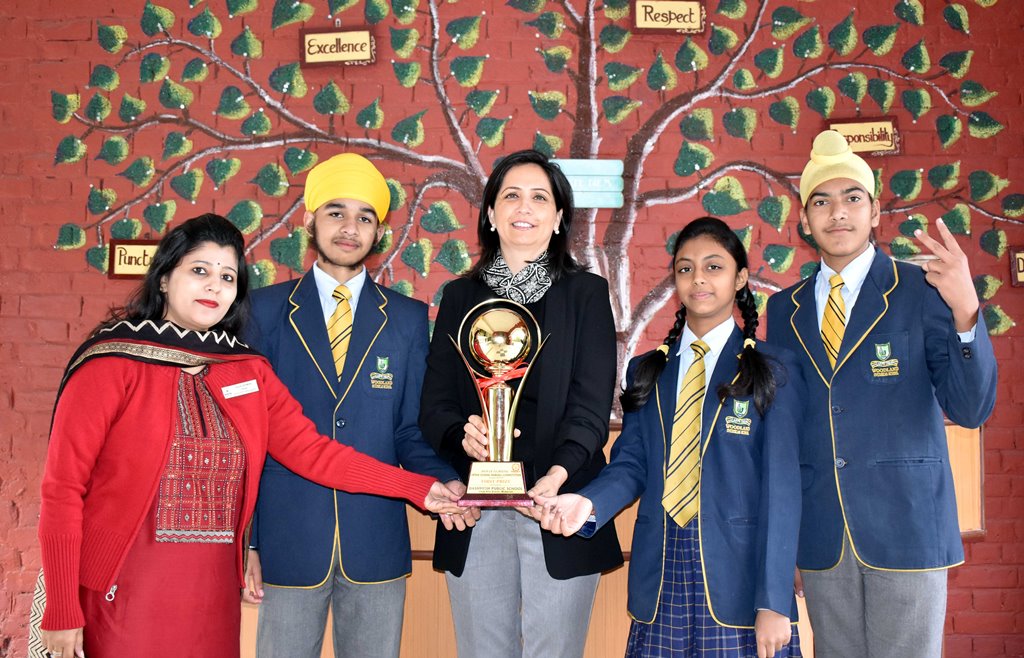 Overall Trophy And First Prize In Rangoli Competition
Rangoli – An art form of artistic expression with simple or intricate patterns is considered to be harbinger of good fortunes and divine blessings. With lot of zest and enthusiasm three Woodlanders Gurdial Singh, Taranprabhjit Singh and Manya Gupta all from Grade 9 participated in Rangoli competition held under the Hub of Learning which is a CBSE initiative to promote excellence in schools. The competition was held at Dashmesh Public school Mukeria on Saturday 16th November 2019 where in our Woodlanders put together their artistic imaginative and creative skills and bagged Overall Trophy and the first position amongst teams from different schools. The theme of the competition was Indian Festivals in which the students exhibited their flair by making beautiful designs.
Congratulating the winners, Principal Ms Puja Dhiman said, by organising such competitions, student-teachers are introduced to our Indian culture. At the same time, skills of aesthetics, creativity and innovation can be developed amongst them.
Dean Dr. Simerjeet Kaur advised that it is high time now that the children should participate in more creative and ethnic activities and Woodlands have seamlessly infused co-curricular activities in the system so that the children can get more and more exposure to world other than academics.
Congratulations to Our Artistic Woodlanders!!!!