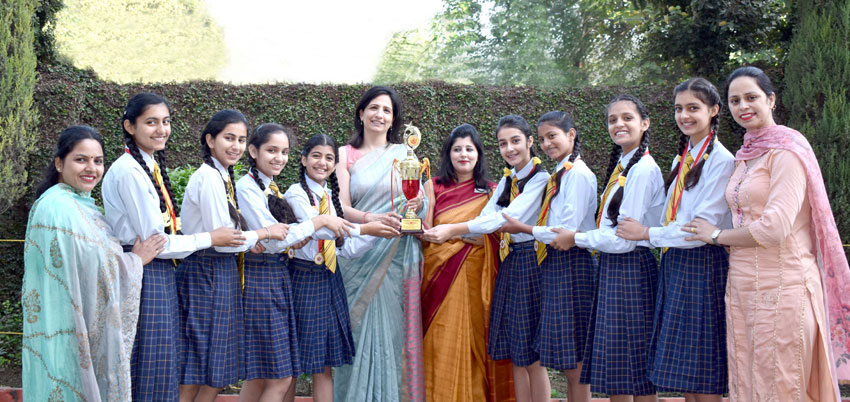 Overall Trophy and 1st Prize in Jalandhar Sahodaya Semi Classical Dance Competition
Dance to me is a stem , keeping me in touch with my roots , while simultaneously urging me to touch the sky.
With the colourful attire enchanting the audiences combining with the elements of mudra and abhinay depicting various emotions , delicate Woodlanders participated in  Jalandhar Sahodhya semi classical dance competition held at SBS School Garhshankar on Saturday , 2nd November 2019 wherein we lifted the OVERALL and FIRST prize amongst participating schools. The movements not only captured the music but also a visual treat of graceful focused technique jelled with artistry.
Applauding the efforts of the team, Principal Ms Puja Dhiman said that semi classical is a divine form which was beautifully and gracefully presented by our girls.
Virtuous Dean Dr. Simerjeet Kaur in her congratulatory message mentioned that dance is the heart's feeling, eye's expression and the body's movement expressed through the soul's dedication which the team effectively put forth and hence won the hearts of all the audiences.
Keep the rhythm of beat resonating in hearts. Congratulations on a stupendous achievement!!!!