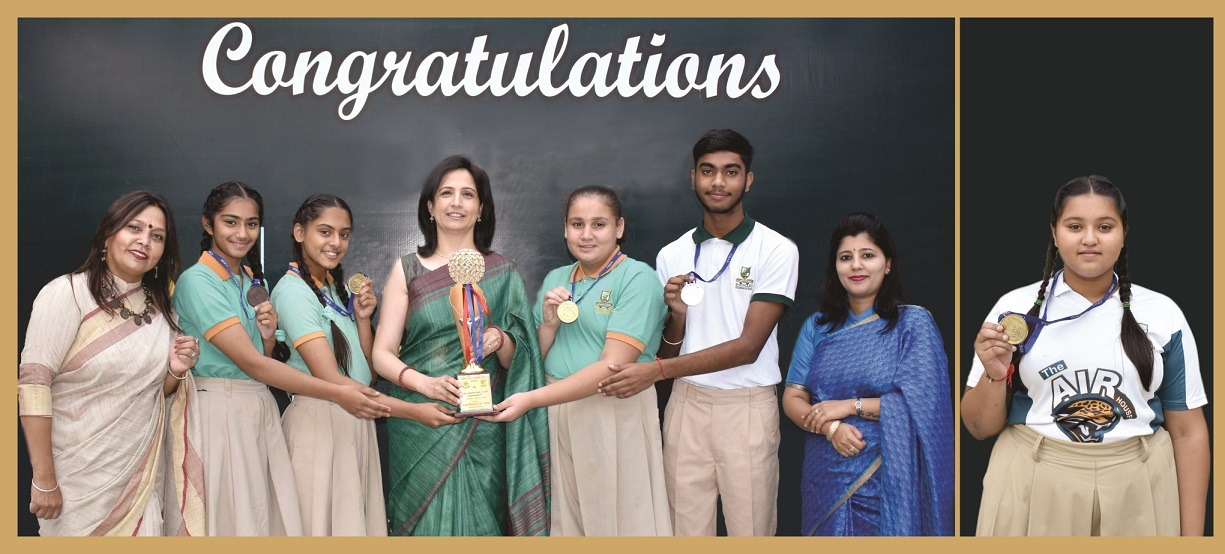 Overall Trophy in North Zone II Judo Championship in Girls' Category
WOODLANDERS BAAGED THREE GOLD ONE SILVER AND ONE BRONZE
True success is understanding our dreams and working whole heartedly towards making the dreams come true. Following our passion by building confidence and facing all the exigent situations is what a true recipe of success is. Thrashing out all the challenges, our tenacious Woodlanders Akshita Sharma , Kanwarpreet Kaur and Anubha Jain won gold in U-17,14 and open category respectively , Pankush Pabial won silver in U-17 and Jasmeet Kaur bagged bronze in U-14 category­­­­­­­ in North Zone II Judo Competition held at Modern School Sonipat on Monday 20th September, 2019 in which around 800 students participated. The school also lifted the OVERALL TROPHY in the girls' category.
Congratulating the winners Principal Ms Puja Dhiman mentioned that great desires can become real only with unflinching hard work and consistent efforts.
Appreciating their fabulous victory, Dean Dr Simerjeet Kaur inspired the young stars mentioning that always make your limitations as your goals , your weakness your strength and stay focused to achieve the unachievable.
Congratulations on scaling new heights and setting new standards!!!