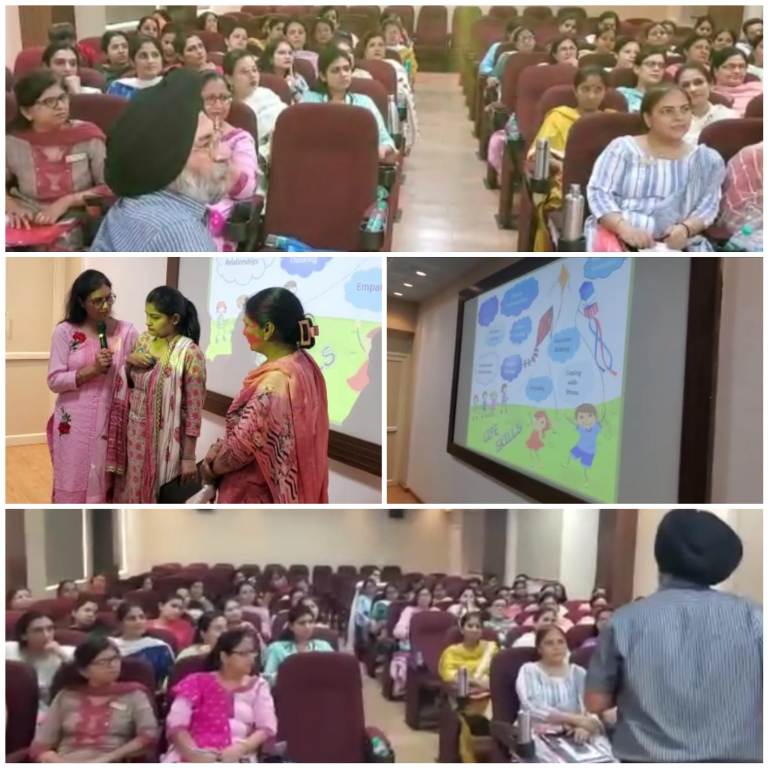 Stimulating CBSE Workshop on Life Skills
"Education without skills is meaningless".
It is rightly said that the Life skills are the abilities required to effectively deal with demands and challenges of life. Students and teachers both require life skills to lead a happy life with a positive attitude that enables them to become an engaged member of the society. But what sprouts as a gap here is the mismatch between what students learn during lessons and what they face outside the classrooms. Teachers' often lands up in situations where it becomes difficult for them to understand the special needs of children as they prepare them for the life ahead.
With the desire to encourage teachers to develop their own set of life skills and adopt them to prepare the youth to face the challenges effectively, an interactive ONE DAY Capacity Building Programme on LIFE SKILL was conducted by the Central Board of Secondary Education (CBSE) on Tuesday, 31st May 2022. Renowned speaker Dr AmritPal Singh Chawla was the guest lecturer for the day. All the teachers participated in the workshop and drew maximum benefit out of it, the session began with an ice breaker activity that enabled participants to understand the real objective of an elaborated session on inculcating Life Skill. Each participant was asked thought provoking questions and was also engaged in interesting activities to create a perfect ambience to extract maximum out of the training Session.
Principal Ms. Puja Dhiman thanked the Guest Speaker for addressing the topic emphatically and impactfully.
In her message, Dean Dr Simerjeet Kaur emphasized that by learning new skills, we increase our understanding of the world around us and equip ourselves with the tools we need to live a more productive and fulfilling life, finding ways to cope with the challenges that life, inevitably, throws at us. She reiterated that School is committed to organize such kind of Session at the campus for teachers on a regular basis.