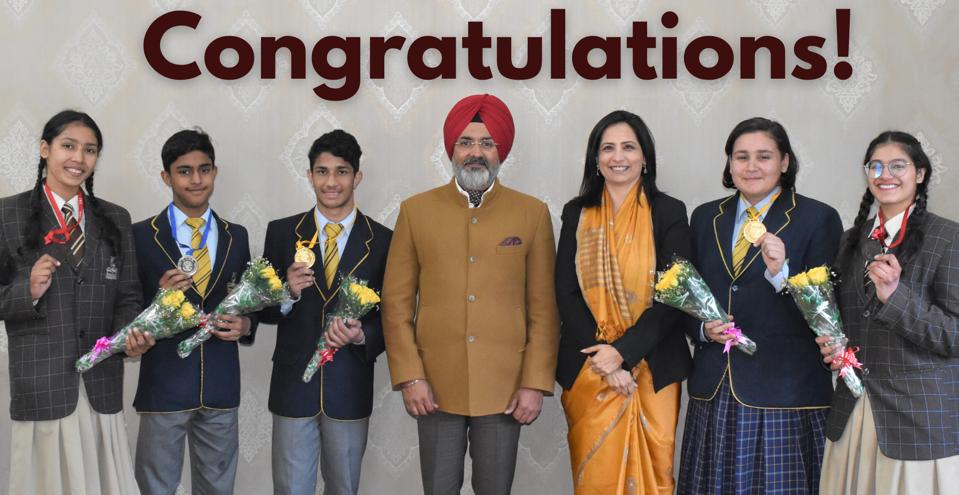 Two Golds, One Silver and Two Bronze Medals at CBSE National Judo Championship
A Dream becomes a Goal when action is taken toward its Achievements!!
It is nostalgic to witness moments of outstanding achievement, the excitement and satisfaction of which is particularly meaningful, and more satisfying when significant obstacles have been overcome on the journey. Overcoming all the obstacles of the journey, our impeccable Woodlanders ran that extra mile to win Two Golds, One Silver and Two Bronze Medals in CBSE National Judo Championship held at Indian Model School, Sonipat from January 8th to January 11th, 2023.
Competing with a conglomeration of 1000 players from various parts of the country, Kanwarpreet Kaur and Om Rattan bagged Gold Medal in U-17 Category, Aarush Dutta received Silver Medal in U-14 Category and Damika Dubb and Simranjeet Kaur notched Bronze Medal in U-17 and 19 categories respectively. Woodlanders were highly appreciated by Chief Guest Mr. Vijay Singh Yadav (R.O Panchkula), CBSE Observer Mr. Vinod Sharma and other dignitaries for their game and technique.
Congratulating the winners on yet another milestone, our winsome Dean, Dr. Simerjeet Kaur mentioned that the final score or time is a measure of success—and it should continue to be a measure—as long as the scoreboard is kept within the proper perspective and balance.
Our erudite Managing Trustee, Mr. Mandeep Singh Gill reiterated that Woodlanders have always been able to go beyond the performance strategies and expanded their horizons which unlocked the gate of success for our adept Woodlanders.
Congratulations to our National Winners !!!!