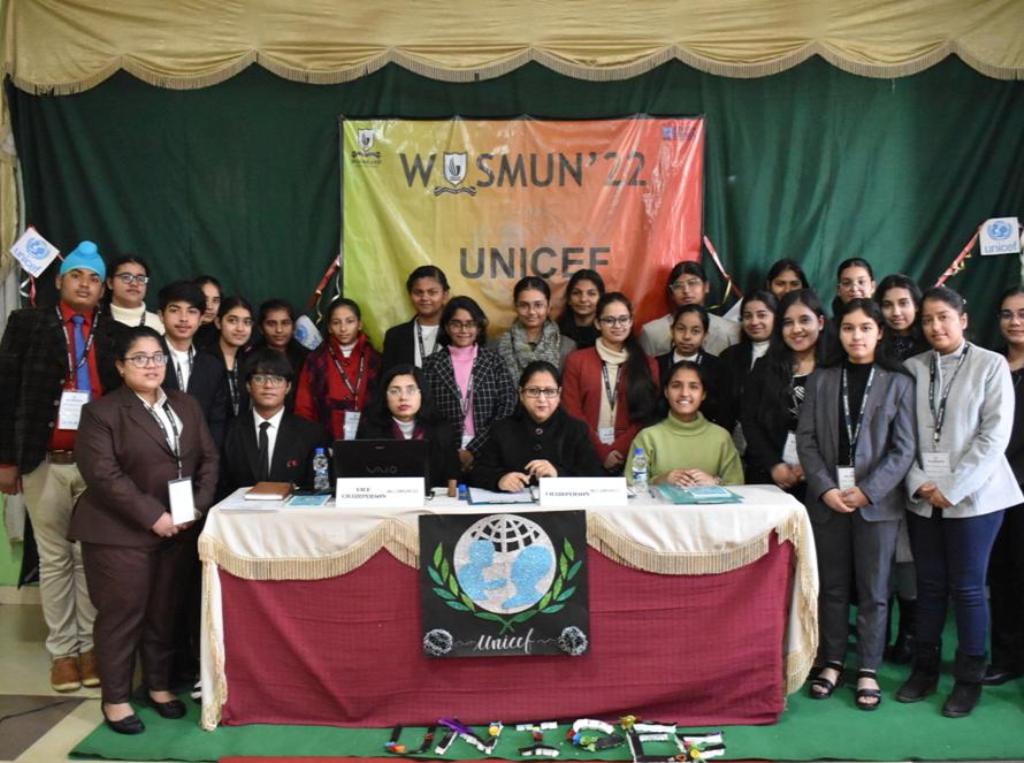 Woodland Overseas School Model United Nations Event
"Education is the key that unlocks the golden door to freedom." —George Washington Carver.
MUN is the youth version of the UNITED NATIONS whose main focus is to get future leaders ready to take on the command of this world which functions with the cooperation of various countries and regions giving students a very vast exposure to the world of diplomacy and delegation. Woodland Overseas School Model United Nations event was conducted on the School campus on Monday, 26th and Tuesday, 27th of December 2022 in which around 120 delegates from Grade VIII to Grade XII actively participated with complete preparedness. The event was graced by Ms. Manjeet Dhillon, and Ms. Baljit Bajwa, notable social activists. The main motive behind this event is to get Woodlanders introduced to the concept of Model United Nations which in itself is amongst the best experiences of one's life. They were enthralled to be a part of an extravagant platform for debating international issues, drafting resolutions to combat issues and to socialise on current issues.
 Appreciating the confidence of our promising future leaders, affable Dean Dr. Simerjeet Kaur reiterated that these conferences focus on helping the students to become aware of the functioning of the United Nations as well as educating them about public speaking, debate, diplomacy, problem-solving, persuasive writing and teamwork.
Happy Learning!!!