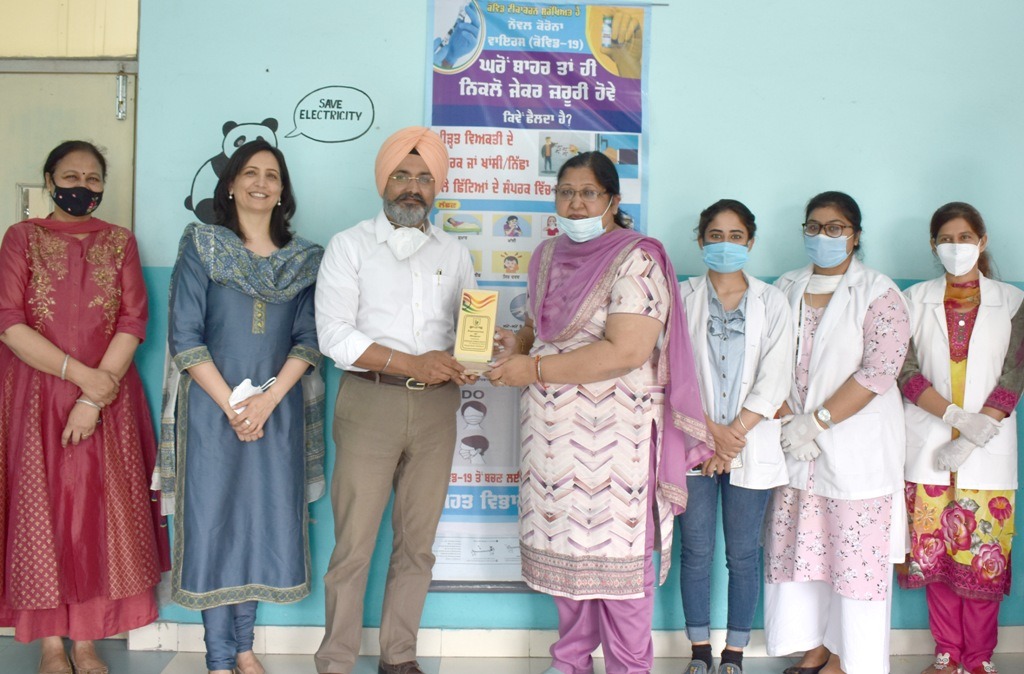 Vaccination Camp Against Covid-19 Organised At Grand Scale
"Sincere unconditional afford to serve society with pure intention yields immense satisfaction"
To contribute our humble bit for immunizing WOODLANDFAMILY, their friends and relatives at an accelerated pace against COVID-19, MEGA VACCINATION CAMP for the beneficiaries above the age of 18 years was organized on Wednesday, 19th May 2021at School Campus wherein 1st dose of COVISHIELD was administered by the team of doctors headed by Dr. Seema Garg and Dr. Shubhamfrom Civil Hospital, Hoshiarpur. A huge number of beneficiaries were inoculated.
While expressing gratitude towards the front line Covid Warriors, Dean Dr. Simerjeet Kaur thanked them for their unconditional services to mankind during the most traumatic and turbulent phase.
Managing Trustee Mr. Mandeep Singh Gill reiterated that the smiles and expression of satisfaction on the faces of beneficiaries are heart-melting and overwhelming. He also thanked the District Administration for readily accepting the request to organizing the Vaccination Camp at the school premises.