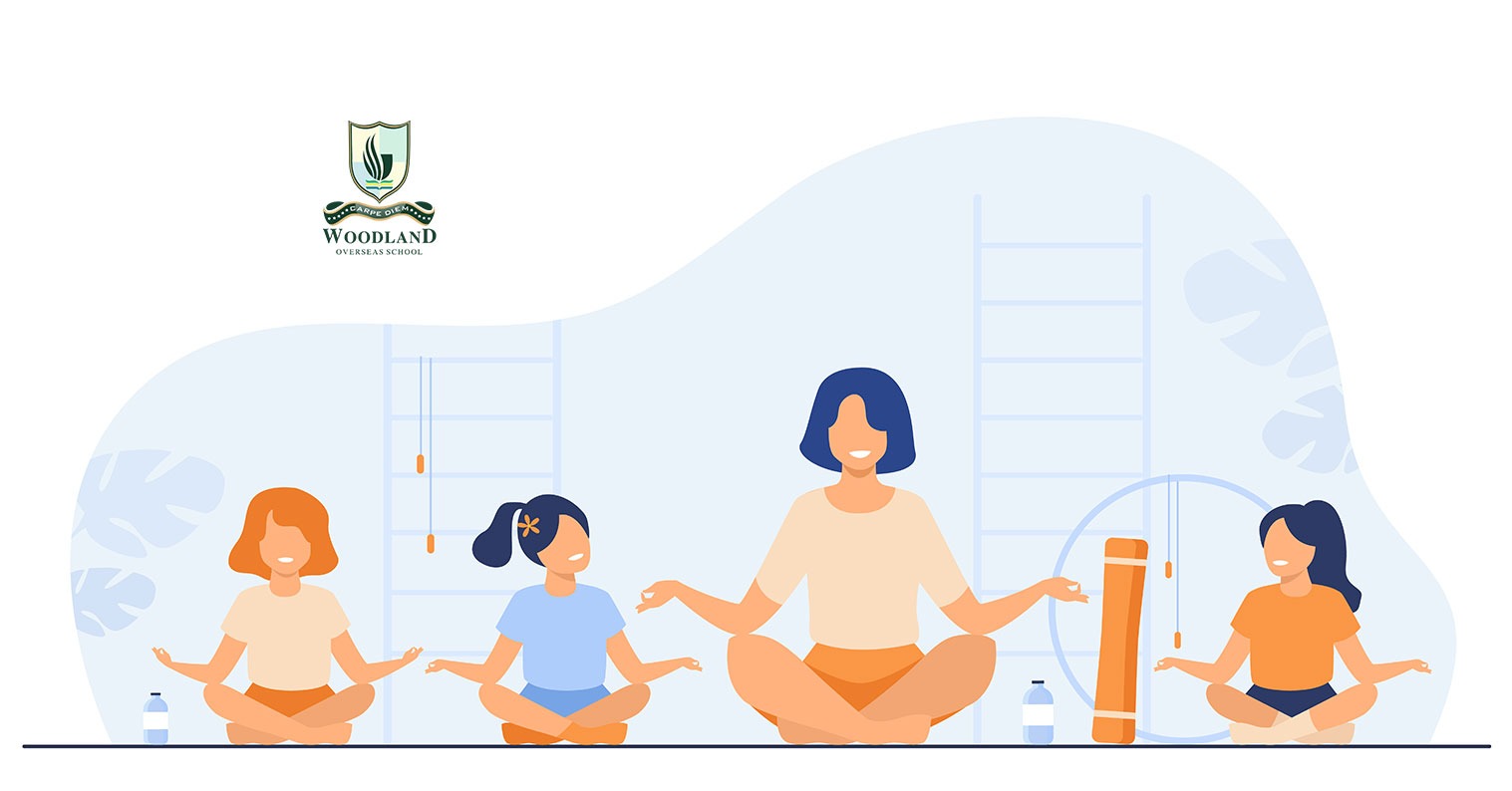 What Are The Importance Of Yoga In Student Life
Yoga, an effective art of healthy living can be a game-changer for a student. It is because yoga helps every individual to unite the physical, mental, and spiritual aspects of the body. Practicing yoga can be very beneficial to the students. As you know unlike the earlier days now a student needs to manage several activities along with their study, so a student must match the pace of the ever-growing world. Moreover, a student needs to be healthy and the importance of yoga kicks in here. Students who practice yoga regularly are bound to have a positive effect on both their health and academics. So, as a parent, you need to encourage your child to practice yoga from a very early age so that it becomes a part of their life.
Woodland Overseas School, the best school in Hoshiarpur always tries their students to encourage yoga by organizing several events and awareness programs for students.
A Brief Overview of Yoga:
The origin of yoga dates back to over five thousand years in the Indian subcontinent. It can be defined as a spiritual science that helps people in self-realization. It comprises several asanas and different types of breathing exercises commonly known as pranayama. Yoga has gained popularity not only in India but all across the world as it is an effective way to get a balanced lifestyle.
Now About Significant Role of Yoga in Student Life:
If a student practices yoga regularly, it will prove to be beneficial for the student in long run. It is because yoga improves both physical and mental health and provides control of the mind over the body. Now look at the importance of yoga in student life:
Improves Concentration: Yoga helps to improve the concentration level of a student. Now you can easily understand that there is no better way to get better grades in exams than improving your concentration level. In addition to this, yoga also supports physical health such as balanced blood pressure, reducing tardiness, boosting confidence level, sleep, relief from headache, and most importantly a sharper mind.
Reduce Stress: There is no denying fact that yoga is an effective stress-relief solution. When you will concentrate on your postures and breathing, it will help you to forget all about your problems and hurdles. It will make you feel better and help you to channel your energy in the right way so that you feel positive all the time.
Improves Flexibility: Yoga will help you to make both your body and mind flexible. Different types of postures will help you to get a flexible body, and at the same time, it will also help you to feel relief that leads to changing your thought.
Several Physical Benefits: Yoga offers a lot of physical benefits for the students such as maintaining good blood circulation, blood pressure, pulse rate. It will help you to keep away from cardio and gastrointestinal problems with several other health issues.
Woodland Overseas School, one of the best schools in Hoshiarpur takes care of its students in the best possible manner. So, they encourage their students to build several healthy habits including practicing yoga regularly.